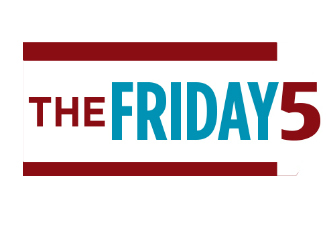 It's the peak of summer! It's pretty hot so we found a few things to do this weekend, mostly inside, to keep you and the family entertained. Rather spend your time in the water? Check out the Summer 2018: Where to swim, splash, and stay cool in Northwest Arkansas. Need more ideas? Flip through the Northwest Arkansas Calendar of Events: July 2018.
Rogers Explorers
Become a Rogers Explorer! Children from age 7 to 12 along with their parents will explore four different locations in Rogers through hands-on learning, adventure, and activities. Each participant will receive a name badge, t-shirt, and activity book to take home.  Cost is $5 per child with reduced cost of $3 for each additional sibling. Registration is required. On this date take a behind the scenes tour of the Rogers Police Department! Meet at the Station on S. Dixieland.
Date: Friday, July 13
Time: 10 a.m. – 12 p.m.
Location: See above.
More info: Click here or call 479-621-1154 to sign up
Summer Classic Horse Show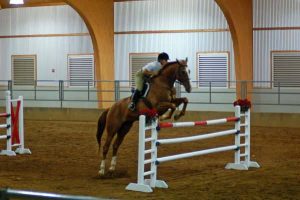 11th Annual Summer Classic Horse Show featuring juniors and adults in English riding on the flat and over fences. Event includes an exciting Hunter Derby Friday evening and Jumper classes. Free admission for spectators. Saturday and Sunday there will be free kids' activities from 9 a.m. to the end of the show.
Date: Friday, July 13 – Sunday, July 15
Time: Various by day, see event/showbill
Location: Pauline Whitaker Animal Science Arena
More info: Click here
Mother Nature's 2018 Event Schedule
Story time: Water Dance – Water Cycle & Storm Drain Pollution. Story time will be followed by "hands-on" nature-craft activities. Children of all ages are welcome, however most stories will target children 3-6 years of age. 
Date: Saturday, July 14
Time: 10:30 a.m. – 11:30 a.m.
Location: Hobbs State Park
More info: Click here
Teen Anime Club
All teen fans of anime at attention!  All fans ages 13-18 are invited for anime viewings, fanfiction, and fanart sharing, cosplay, food, games, and more! Learn about and share your love for anime and manga.
Date: Saturday, July 14
Time: 1 p.m. – 3 p.m.
Location: Rogers Public Library
More info: Click here
Amazeum Turns 3!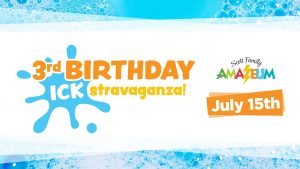 They're celebrating their 3rd birthday with an "ickstravaganza" of epic proportions. Guests can expect ginormous bubbles, tons of oobleck, water rockets, and a grand explosive chemical reaction at 3 pm. It's icky, sticky, gooey fun for everyone. To help celebrate (and perhaps add to the stickiness depending on the weather), our friends at Unilever will be supplying ice cream to guests while supplies last.  Birthday activities are included in paid daily admission and membership.
Date: Sunday, July 15
Time: 1 p.m. to 5 p.m.
Location: The Amazeum
More info: Click here