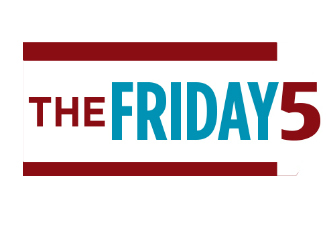 Rain, rain go away! Or don't, and we'll just tell you about all the fun things you can do indoors this weekend.
Mom/Father and Daughter/Son Cooking Class
Come and join this special family cooking class. Bring your daughter, son or both. Learn delicious recipes while spending quality time with your child. $62 per Pair *Ages 4 and Up
Date: Friday, Feb.23
Time: 5:30 p.m. – 7 p.m.
Location: Young Chef's Academy, Rogers
More info: Click here
Happy Birthday Dr. Suess Storytime
In celebration of the beloved author's birthday on March 2nd, join in for a special Storytime featuring coloring, activities, and more. Don't miss out on this fun-filled Storytime.
Date: Saturday, Feb.24
Time: 11 a.m.
Location: Barnes & Noble, Rogers
More info: Click here
Free Art Class – Make and Take: Preschool Age
Free Make and Take art class for Preschoolers ages 3 – 5. Siblings are welcome. Instruction provided by Mary Calcote with Children's Nature Play.
Date: Saturday, Feb. 24
Time: 2 p.m. – 4 p.m.
Location: Rogers Experimental House
More info: Click here
Celebrate STEM
February 18th – 24th is Engineer's Week and the Amzeum can't think of a better way to end it than with a Community Spotlight featuring their friends at the Ozark STEM Foundation. STEM members will be there ready to make, tinker, and troubleshoot.
Date: Saturday, Feb. 24
Time: 10 a.m. – 12 p.m.
Location: Amazeum
More info: Click here
Valentine Carnival
The Benton County 4-H Foundation will host their annual Valentine's Carnival Fundraiser at the Benton County Fairgrounds. The Clubs will provide carnival type games where youth can play to win tokens to cash in for prizes! They will also have a silent auction and concession stand available.
Date: Saturday, Feb. 24
Time: 6 p.m. – 8:30 p.m.
Location: Benton County Fairgrounds
More info: Click here