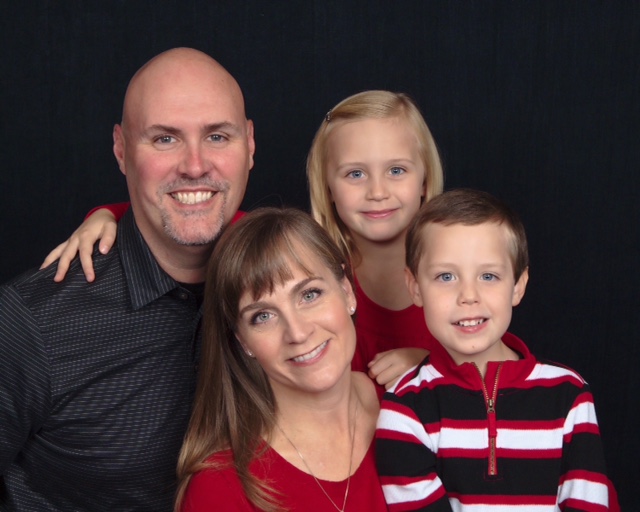 Name: Denise Lightbody
Kid's names and ages:
Lauren 7 & Xander 5
Where are you from and how long have you lived in NWA?
We drove here from California 6 months ago! I lived in California all 45 years of my life!  This is a dramatic adjustment for all of us!
What brought you here?
We moved to NWA for my husbands job.
What are your family's favorite things to do so far in the area?
We love the parks here and all the community events!
Tell us about a typical day for you:
While the kids are at school, I'm generally busy doing something around the house or for the house since we just moved in at the end of August. After I pick up the kids, we head to martial arts, therapy, Girl Scouts, or gymnastics. By the time the activities are over, we bathe, eat, and fall into bed.
What's something your friends might not know about you?
I was secretly excited to move somewhere with seasons.
What was the last song you sang along to?
Do They Know it's Christmas? (I've been listening to Christmas music since they started playing it.)
What's your favorite holiday tradition?
I love being able to see the kids faces when they first see the gifts that Santa left for them under the tree; it makes all the stress leading up to it worthwhile.
If you could vacation anywhere in the world this winter where would it be?
Our family would be thrilled to go on a Disney cruise!
What's the most enjoyable thing about being a mother?
Every day I look forward to the look on their faces when I pick them up from school. They are so happy to see me; I've never felt so loved.
What's something you have always wanted to learn?
I've always wanted to learn sign language.
How do you relax at the end of the day?
Relax? What's that?
One word to sum me up …dedicated (My family is everything to me.)