It's that time of year again! The Fayetteville Public Library's Mountain Street Stage Summer Music series starts on Sunday, June 3rd.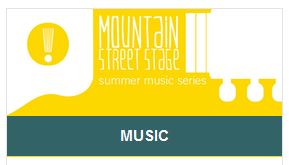 From blues, to jazz, rock'n'roll, folk, bluegrass, r&b, americana and more, you're sure to be entertained by some of the area's most talented and seasoned musicians. The concerts run each Sunday in June and July from 2-4 pm in the Walker Community Room.
All concerts are free and open to the public. Kids and families welcome. Be sure to wear your dancing shoes.
If you can't make it to the library, all performances will be streamed and available to watch at a later date.
For more information call the Help Desk at 479.856.7250
June 3: Crescent City Combo will start the 2018 summer music series off with a high energy performance. The band, formed in 2014 for Mardi Gras is made up of Northwest Arkansas Big Easy appreciators, Crescent City emulators, former residents and regional natives. The ensemble performs across New Orleans French Quarter Dixieland and Brass Band rags, through Funk and Groove and into soulful Nawlins Blues Roots. Members of the group include: Drew Packard and Isayah Warford on guitar, Jeremy Ervin on bass, Tyler Domigues on drums, Jeff Gray on trumpet and Matt Beach on trombone.
Upcoming concerts:
June 10: Jack Martin's Jazz Mafia-Led by keyboardist Jack Martin along with some of the regions finest jazz musicians, who will bring an accessible yet sometimes unpredictable, multi-stylistic, groove oriented jazz.
June 17: Sad Daddy- A union of four Arkansas based musicians bringing their own unique styles and backrounds together to create beautiful music.
June 24: Route 358-A progressive americana/bluegrass band who combine originals and their own unique versions which merge influence from folk, pop, rock, bluegrass and country.
July 1: Betse & Clarke-Their music is familiar and totally different. They are a fiddle and banjo duo with a sense of adventure. Old time music and song celebrated alongside inventive new compositions.
July 8: Shore & Cockram-With an appetite for striking and unusual songs, these fine instrumentalists on guitar, mandolin and banjo, entertain with their eclectic repertoire from ballads to swing  to contemporary folk.
July 15: East of Zion-An acoustic family band with deep roots in Ozark Mountain music. Playing together now for over ten yers, East of Zion continues an Ozark music tradition that is almost a century old.
July 22: Beau Jennings and the Tigers-An americana, indie, folk- rock award winning band based in Oklahoma whose single, 'Back in Town' released in 2016 was listed as one of the best songs of the year by NPR music.
July 29: Divas on Fire- Their music is a smoldering blend of blues stoked with embers of soul with strong influences from Sister Rosetta Tharpe and Bobby Blue Bland to Susan Tedeschi.
Click here for more information on FPL programs and events this summer!