19 We love Him because He first loved us. 1 John 4:19  (NKJV)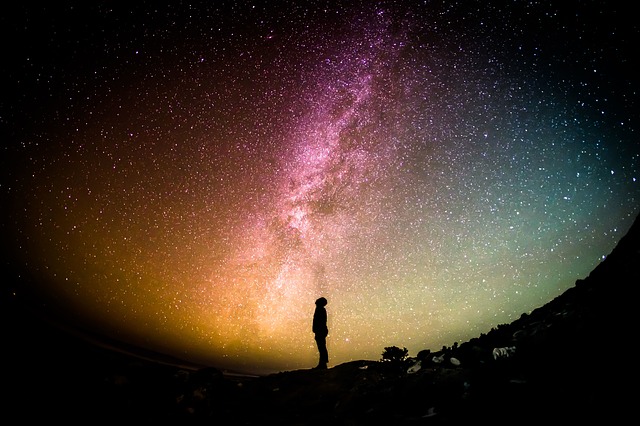 By Bro. John L. Cash
I ate lunch last week with a man who's over 100 years old. He said, "Young man, I want you to tell me something. What do you think the most important question in the world is?"
I replied that I'd have to think about that for a bit. But I told him I was interested in hearing what he thought the most important question in the world is. The elderly gentleman (who had worked as a scientist) said the most important question in the world was the one proposed by National Geographic: "Are we alone in the universe?" He was vitally interested in knowing if there was intelligent life anywhere else in the vast reaches of outer space.
I was brought up not to argue with my elders. But I don't think my new friend was correct. To me, the most important questions aren't scientific — they're spiritual. And the most important questions aren't a million miles away — they're next door. The wording on this might not be exactly right, but my idea of an important question would be something like this: "How in this present age can we learn to love our fellow man, before we destroy each other?"
When I was a child, I often played with a toy telescope. Looking through the proper end, it made faraway things look so close. But when I turned it around to look through the "big" end, it brought the whole universe down to a pinpoint. Right now, the scientists are looking to the farthest reaches of space, searching for intelligent life forms. While this may be academically valuable, "turning the telescope around" may have more practical value. The future of our world may actually depend on the tiny light of love we each have within our hearts.
Jesus said, "The kingdom of God is within you." This week, find your light and let it shine.
Dr. John L. Cash is the "Country Preacher Dad." He was raised in Stuttgart, Arkansas, and has spent the last 34 years being a country preacher in the piney woods five miles south of the little town of Hickory, Mississippi. He's a retired Mississippi public schoolteacher with grown sons and is now a stay-at-home-grandpa. He and his lovely wife, Susan, live in a brick house in town (where it's been a very peaceful week.) You can send him a note at brotherjohn@ilovechurchcamp.com.