"You shall love the LORD your God with all your heart, with all your soul, and with all your strength."      Deuteronomy 6:5 (NKJV)
By Bro. John L. Cash
In one more year, I'll be 60 years old. Where does the time go? I'll never understand the mysteries of aging.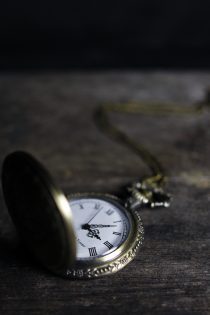 From time to time, I see dear friends I went to kindergarten with. We're all starting to look like "little old women" and "little old men." But when we talk to each other, inside we're still the people that we were when we were five years old. I always tell them, "After all these years, I'm still 'me' and you're still 'you.'" That never changes. It's just too much for me to comprehend.
When I was a Bible college student, I always wanted to go to seminary at Gordon-Conwell after I graduated. I never got the chance; I guess the Lord had other plans for me. But, lately I've been especially blessed. Gordon-Conwell has posted lectures from years ago on the website, all for free. My dream of being a Gordon-Conwell student has finally come true, and I'm learning so many things.
Last week I listened to a lecture from the book of Deuteronomy. It was a lesson about the commandment to love God with all our heart, mind, and soul.  The professor said we all have a lot of preconceived ideas about what "the soul" is. But he said he has done a lot of study and had reached a conclusion. In the Old Testament, the "soul" is the "you" that's inside yourself. The soul is the you inside that is, in fact, who you really are.
It's hard to explain, but I bet you know exactly what I'm talking about. There's something inside your heart that is distinctly you. It's the same as it was when you were a child. And it's different from anyone else in the universe.
So, when the Lord commands you to love Him with all your soul, he's commanding you to love Him with all of you. To me, that takes off a lot of pressure.  After all, He didn't tell me to love Him as a reboot of St. Francis of Assisi. He didn't tell me to love Him like Mother Theresa of Calcutta. He told me to love him with all of me. That probably won't look like the love coming from anyone else.
So, let's get busy this week. We've all got a job that nobody else can do.
Dr. John L. Cash is the "Country Preacher Dad." He was raised in Stuttgart, Arkansas, and has spent the last 34 ½ years being a country preacher in the piney woods five miles south of the little town of Hickory, Mississippi. He's currently on a sabbatical from the preaching ministry, and is an English teacher at the Choctaw Tribal School. He and his lovely wife, Susan, live in a brick house in town (where the air had the first crisp notes of Autumn this week.) You can send him a note at countrypreacherdad@gmail.com.