Joh 15:5 "I am the vine, you are the branches. He who abides in Me, and I in him, bears much fruit; for without Me you can do nothing.   John 15:5  (NKJV)
By Bro. John L. Cash
Spencer and Madeline live in a studio apartment in Midtown Memphis. They are social workers. It's really nice when your children are social workers because they are good to talk to, and they give good advice. Even though they're still in their twenties, Spencer and Madeline are both very perceptive; I'm always amazed on how much they "pick up on" and understand about the circumstances other people are going through.
The kids came over for a visit last weekend, and I was talking to Spencer about my impending retirement as a public schoolteacher. I told him I was surprised how peaceful I feel about the act of retiring. But I also told him I feel a bit anxious about what I'll be doing next — especially since I don't really have the next thing lined up yet.
Spencer summed up my situation and gave me great insight when he said this: "Dad, I'm pretty sure that whatever happens, you're going to be all right. I mean, I used to teach school when I was in my early twenties. Even though I was in perfect health, I ended each day exhausted. You, on the other hand, are the pastor of a country church who also taught school full-time AND raised two kids at the same time. If you can survive all that, it seems to me that whatever happens next, you're going to be all right."
I've thought about those words a lot in the past few days. I have done a lot of things — and I wasn't always in the best of health when I did them. And I realized something. The only way I've been able to live (or survive) my life is that God has helped me every step of the way. Jesus said, "Without Me you can do nothing." Looking back on my life thus far, that's not just a memory verse. That's the Gospel truth. And that's the way all of human life works.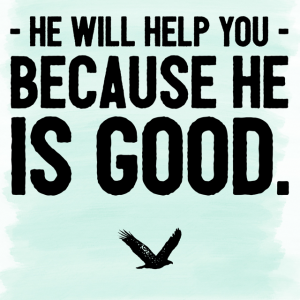 I'm so thankful God has been with me and that He has always helped me. The most wonderful thing of all is that He did not help me because I'm good. Because I'm not. He helped be because I asked Him to help me. But most of all, He helped me because He is good.
Oh my goodness, if you're raising kids in this present evil age, you've certainly got your work cut out for you. But don't ever give up, and don't feel discouraged. Ask our loving Heavenly Father to help you. He will help you because He is good.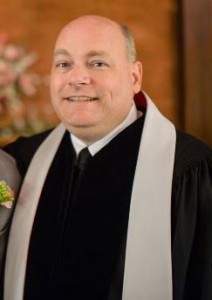 Dr. John L. Cash is the "Country Preacher Dad." He was raised in Stuttgart, Arkansas, and has spent the last 31 years being a country preacher in the piney woods five miles south of the little town of Hickory, Mississippi. (On week days has a desk-job at a public school, where he used to teach Latin on closed-circuit-television.)  He and his lovely wife, Susan, live in the parsonage next door to the Antioch Christian Church (where the Preacher and his wife hope to sleep late on President's Day.) Their kids include Spencer (age 25), his wife Madeline (age 25), and Seth (age 22), and his wife Leanne (age 21). You can send him a note at brotherjohn@ilovechurchcamp.com.
Save
Save
Save