1 ¶ Blessed is the man Who walks not in the counsel of the ungodly, Nor stands in the path of sinners, Nor sits in the seat of the scornful;  ~  Psalm 1:1  (NKJV)
By Bro. John L. Cash
Last week I wrote about the principle that people don't always look the way they want because we aren't always allowed to choose how we look. This week's story continues in the same vein. I'll add a corollary to the previous rule: "Just because someone is wearing an article of clothing, it doesn't mean it's something they like."
A friend of mine told me that whenever you see something out of the ordinary, there's usually a story involved. And if you asked the person (in private) to tell you the story, there's a good chance they'd tell it.
I'll give you a little background into my story here. I was born missing over half my right foot. My right leg is withered, and it's an inch-and-a-half shorter than my left.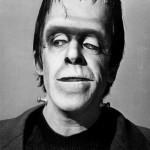 Until I was a young adult, I wore one "big" shoe and one "little" shoe. The "little" shoe was built up on the bottom with an immensely thick black sole — sort of like Herman Munster.
When I became a young adult, my physician ordered me a prosthetic build-up that fits INSIDE my shoe. The new prosthetic allows me to now wear regular shoes that are the same size, and there is no visible thick sole on the outside of the shoe.
Having received this great improvement, you'd think I'd be completely happy with my situation. But, alas, not so. Even though I can now wear normal shoes, I can't wear every KIND of shoes. I'd love to wear a pair of flip-flops or those light little loafers that men slip on to wear with their khakis. Instead, everything I wear has to come up at least over the top of my ankle and preferably over my calf.
(I know preachers are not supposed to complain, but I'm going to rant a little here. When I had the built-up shoe, people said, "Look at that poor boy, he's crippled." But now people say, "Look at the poor man. He has no taste in shoes! 🙂 )
When I wear a suit, I always wear a pair of 12-inch-tall paratrooper boots. (Covered up by a pants leg, they look like dress shoes, I hope.) The rest of the time I wear mid-ankle athletic shoes with a lace guard because they stay on better.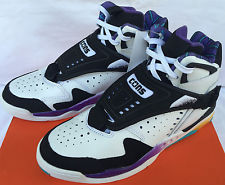 Last year I discovered a style of shoe that works wonderfully for my situation. They are Larry Johnson "Grandmama" mid-tops, made by Converse. They are so comfortable, and they stay on better than any other shoe I've ever worn. I've bought a pair in almost every color they make.
Now here's the hilarious thing. Teenagers always make a huge fuss about my sneakers because the shoes I'm wearing are really in style right now. They don't realize the main reason I wear them is because I'm able to keep them on. It proves my point. Just because somebody is wearing something doesn't mean it's a fashion statement. They might have a story to tell you.
My clothing story has a happy ending. But when you're a kid or a teenager, not every fashion story is so pleasant. Most people who are being teased about what they're wearing don't want to be wearing it. And if they dared to tell you their story, it would probably be a story involving poverty, alcoholism, neglect, or abuse. The last thing such a person needs is for someone to add insult to injury.
Please teach your children that the first rule for Christians is to never make fun of another person's clothing. Jesus never did it, and we shouldn't either.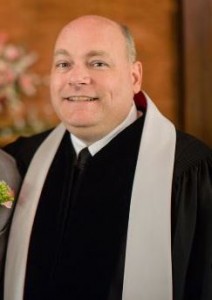 Dr. John L. Cash is the "Country Preacher Dad." He was raised in Stuttgart, Arkansas, and has spent the last 31 years being a country preacher in the piney woods five miles south of the little town of Hickory, Mississippi. (On week days has a desk-job at a public school, where he used to teach Latin on closed-circuit-television.) He and his lovely wife, Susan, live in the parsonage next door to the Antioch Christian Church (where the folks are ready for Autumn and cooler weather to get here.) Their kids include Spencer (age 25), his wife Madeline (age 25), and Seth (age 22), and his wife Leanne (age 21). You can send him a note at brotherjohn@ilovechurchcamp.com.