"Therefore, if anyone is in Christ, he is a new creation; old things have passed away; behold, all things have become new. " 2 Corinthians 5:17 (NKJV)
 By Bro. John L. Cash
Summer break is officially over, we're all back in school, and that means it's time for me to resume writing my weekly devotionals.  I've had a great summer, but it's been a quick one and a busy one. Really, it's kind of nice to be settling into my regular "school year" routine; every week and every day fall into regular and predictable patterns. In my way of thinking, the coming of August marks the beginning of a new semester and a new start.
I spend of a lot of time THINKING about time. I've come to the conclusion that time itself never changes; we (as humans) just have various ways of thinking about it depending on the situation. Something I've noticed is that when people pray, they express a lot of thoughts about the nature of time.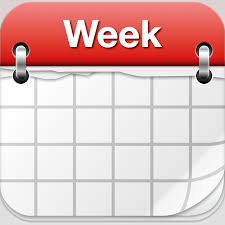 When I was a little boy in the Central Christian Church in Stuttgart, Arkansas, I used to listen to my Uncle Joe pray aloud. In every prayer he would say,  "Father, we thank you for taking care of us through another week—a week that is now lost into eternity." That's a profound thought, isn't it? Once a week is past, it's completely gone. It is "lost into eternity." That always made me want to do a better job of using my time in the coming week.
At the church where I preach now, I often hear a friend offer up words of prayer in the Sunday morning service. Invariably, he thanks God for "a new week in Christ." That's a thought that's full of sunshine and light. It makes me feel like I'm at the starting line of something great—and that my Saviour Jesus is by my side.
Yes, a new school year is an opportunity for a new start. But the truth of the matter is that every moment is a chance for a new beginning. We have only the present moment in which to live. The past is "lost into eternity."  We can never change it, but we can cherish the good and learn from our mistakes.
The future is unseen, but it is always new. Let's do our best to live for God, as we begin "a new week in Christ."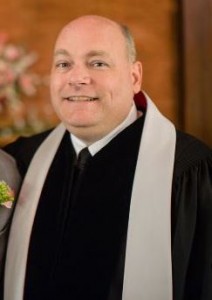 Dr. John L. Cash is the "Country Preacher Dad." He was raised in Stuttgart, Arkansas, and has spent the last 30 years being a country preacher in the piney woods five miles south of the little town of Hickory, Mississippi. (On week days has a desk-job at a public school, where he used to teach Latin on closed-circuit-television.) He and his lovely wife, Susan, live in the parsonage next door to the Antioch Christian Church (where the church-kids all have lots of new school supplies.)  Send him a note at brotherjohn@ilovechurchcamp.com