16 But do not forget to do good and to share, for with such sacrifices God is well pleased. ~ Hebrews 13:16 (NKJV)
By Bro. John L. Cash, "Country Preacher Dad"
Over a dozen years ago, I taught at a high school. I have a lot of memories of those days, and I'm always amazed that it's the small things I remember most. One year I had an over-packed classroom (34 students) during the last period of the day. I tried to be kind and patient with those students, even though the large crowd prevented me from giving the students much individualized attention.
That year, there was a young girl who sat on the back row during that crowded class period. I'm sorry to say that after the passing of so much time I can't remember her name. (That's an occupational hazard when you teach about 30 students per period, 6 periods each day.) One afternoon, as the students noisily stampeded from my classroom for their bus rides home, she paused for a moment in the doorway before she left to follow the others. She quietly called to me as I was seated at my desk: "Good-bye, Mr. Cash. I love you, Mr. Cash."
Now, even though since then they've probably made it a federal crime or something, I said the only thing that is appropriate to say in a situation like that. I looked up from my desk and said, "Good-bye, dear. I love you, too. Have a good afternoon."
Some weeks later during class, this same young lady raised her hand to ask a question. She said, "Mr. Cash, what does it mean when your stomach burns all the time?" She was holding her stomach in pain, and her eyes were watering. I asked her if her symptoms got better after she ate a meal or drank a glass of milk, and she said that they did. I told her that she might have a gastric ulcer, and she probably needed to see a doctor. I sent her to the school nurse, who gave her some Tums. And that afternoon as she left, she called to me from the doorway, as she now had been doing each day: "Good-bye, Mr. Cash. I love you, Mr. Cash."
After the teacher-bell rang, I went to have a conference with the guidance counselor. I told him about my student, about her persistent heartburn, and about what she said each day as she left. I wondered what might be going on in her home life. He told me that it was "common knowledge" in the community that the girl lived in a home with an alcoholic stepfather. One day the stepfather threatened to kill the girl's mother, and the girl watched as he held a loaded gun to her mother's head. On a rainy night, the stepfather kicked the girl and her mother and younger siblings out of the house. He threw all of their belongings out in the front yard. Things like this happened pretty often.
"So, John," the counselor said, "it kind of explains what she says to you at the end each day. Her life isn't like most other kids'. There's a good chance she would rather stay at school. You see, you're probably the last nice person that she's going to see for the rest of the day."
Well, with those words, I realized a very important truth — and you need to realize it, too. Not everyone lives in a Christian home like you do. Not everyone goes home to a house that has peace and joy, love and happy times, like your house has. God has given you good things so that you can share them with others. Most of all, He wants you to share the blessing of His Son Jesus, so that others can find hope. So, when He brings struggling-ones your way, you need to reach out to them while you have the chance. What if you are the last nice person they will see that day?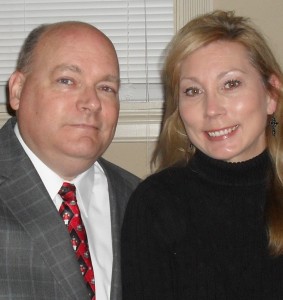 Dr. John L. Cash is the "Country Preacher Dad." He was raised in Stuttgart, Arkansas, and has spent the last 26 years being a country preacher in the piney woods five miles south of the little town of Hickory, Mississippi. (On week days has a desk-job at a public school and teaches Latin on closed-circuit-television.) He and his lovely wife, Susan, and his sons, Spencer (age 20) and Seth (age 17) live in the parsonage next door to the Antioch Christian Church (where the folks are striving to do a little bit of good in the world each day.) He would love to hear from you in an email sent to countrypreacherdad@gaggle.net.