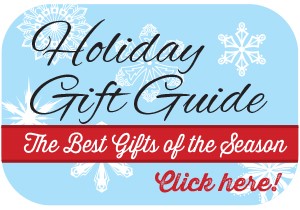 The new Holiday Gift Guide is filling up with lots of gift ideas you can find here in Northwest Arkansas.
We all know how tough it can be to find good gifts for guys, whether it's your husband, brother, dad, uncle, etc. But the gift idea we posted today is perfect for any guy who likes to lounge around the house from time to time, filling his belly with Christmas cookies. (And we think that includes just about every guy we've ever met. 🙂 )
Click HERE to see this gift idea (found at the Pinnacle Hills Promenade) and check out all the other gift ideas "for him," "for her," and "for kids."
Happy holiday shopping, mamas!