sponsored post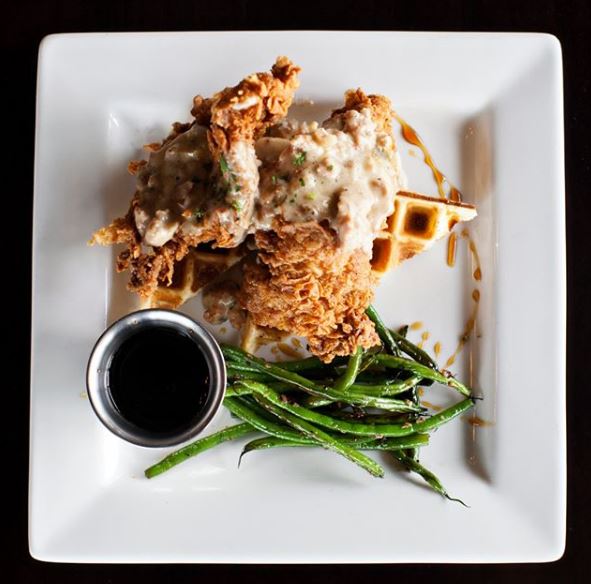 If you're looking for a fabulous place to have Sunday brunch (either on Easter Sunday or anytime) you should check out the brunch menu at Foster's Pint & Plate in Rogers. Even the food descriptions make me want to get up early and get ready to meet friends for brunch. Check out these options:
Foster's French Toast – French bread dipped in custard with bourbon caramel and fruit compote

Eggs Foster – Porchetta, cheddar, poached eggs Crystal hollandaise, sautéed spinach, English muffin

Nashville Hot Chicken and Waffles – Boneless chicken breast, golden-dipped in house hot sauce, sweet waffle drizzled with spiced honey, fresh vegetable and sweet hottie pickles
Um… yes, please! We'll take two of each!
Brunch at Foster's runs from 10 a.m. to 3 p.m. on Sundays, so you can make it to church and still enjoy brunch afterward.
You can tell that the brunch menu was designed by a true foodie. The selection includes not only the items listed above but also biscuits and gravy, frittatas, omelets, soups, salads, shrimp, fish, beef ragu, steak and eggs, pork filet, and even a good ol' bacon burger.
Click HERE to see the full Brunch menu at Foster's Pint & Plate.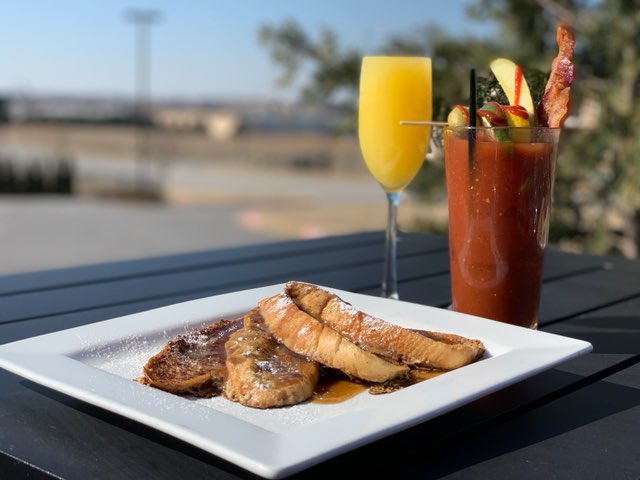 In case you haven't been there before, the atmosphere at Foster's is upscale but never stuffy or pretentious. It has a clean, modern metropolitan vibe but you'll be comfortable there in anything from a dress to shorts and a t-shirt. And they're kid-friendly, too! Your kids will love the enormous ceiling fan that looks like a giant plane propeller. When the weather is nice, check out their beautiful patio, too. 
And if you love a fun cocktail with brunch or lunch, you can find pretty much anything you want at Foster's huge bar. They're known throughout Northwest Arkansas for their drink selection and unique combinations.
We know many of you might be hosting relatives for Easter, so if you're looking for a place to take them that's unique to Northwest Arkansas and is a foodie's paradise, we can definitely recommend Foster's for the food, level of service and a fun, friendly atmosphere.
See you at Brunch!