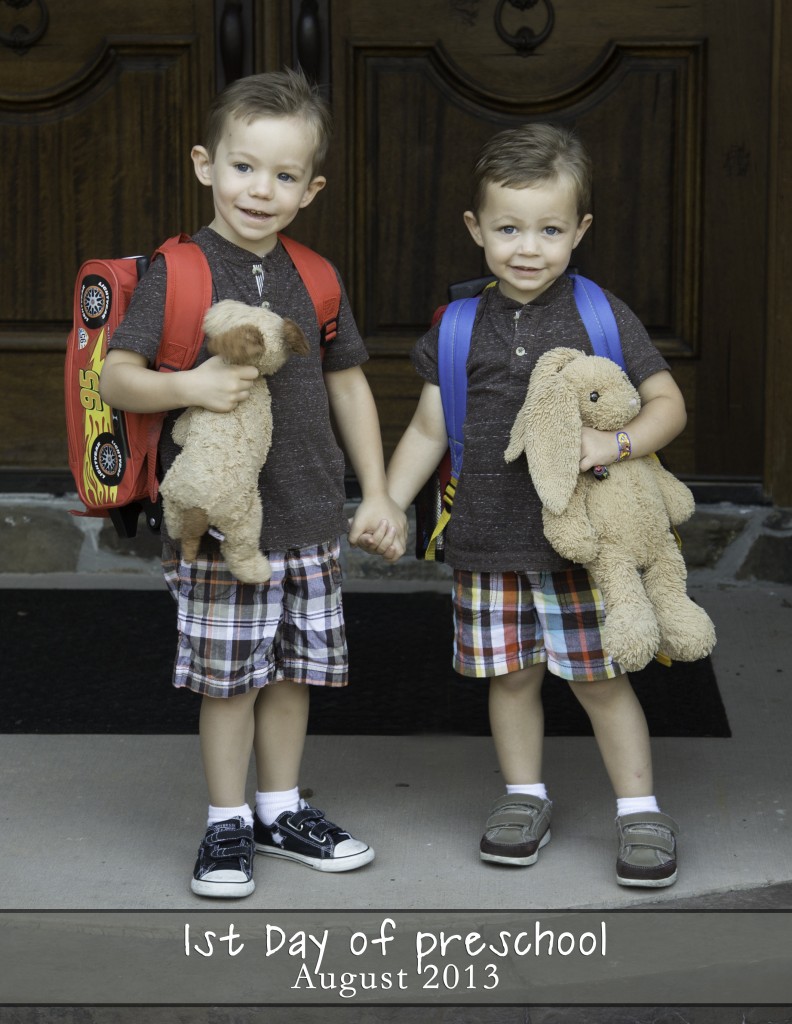 NOTE: We're giving this GREAT post by a local photographer an encore publication this week so you'll know everything you need to get that perfect back-to-school picture this year.
We all want a great back-to-school shot of the kids, so we asked an expert for a few tips on how to get high quality, creative shots that capture the excitement of the first day of school. Lisa Mac of Lisa Mac Photography is our go-to source for photo expertise. (Click HERE to see Lisa's amazing portfolio.) Thank you, Lisa, for answering our questions!
Are there any new photography trends for back-to-school pictures?
I love seeing all of the pictures on Facebook of friends' kids on the first day of school. Lots of people are using some kind of sign (like a chalkboard) for their kids to hold. I found this letter K at a Michael's store and thought it would be fun to use with my son on the first day of Kindergarten this year.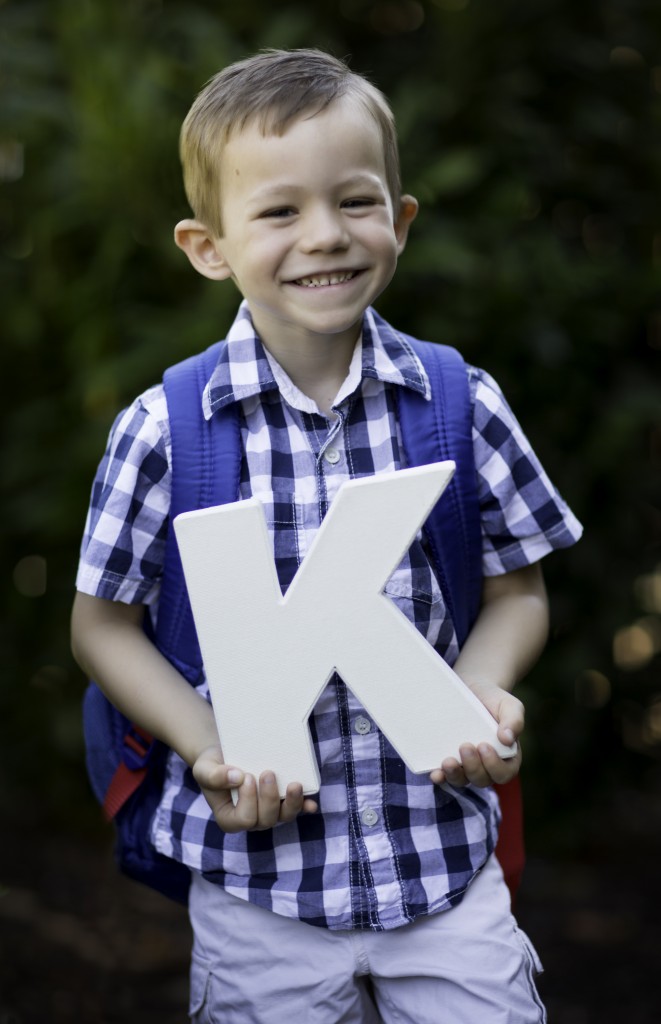 My sister-in-law always takes a picture of her kids by the front door of their home. The kids hold up fingers for what grade they're in.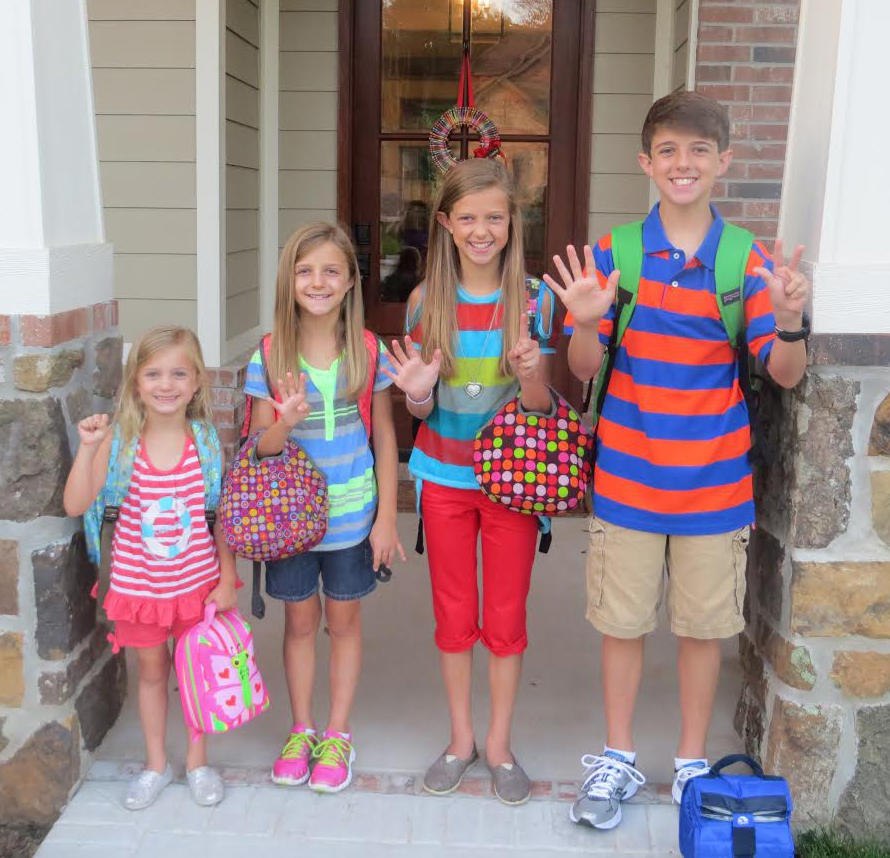 For something fast and easy, here are links to websites that have really cute ready-to-print sheets for your child to hold.
https://docs.google.com/a/lisamacphotography.com/file/d/0BzjmyppNyfKAR3FkYkdjRnFvdWs/edit
http://www.iheartnaptime.net/updated-back-to-school-printables-k-12/
http://www.yellowblissroad.com/first-day-of-school-chalkboard/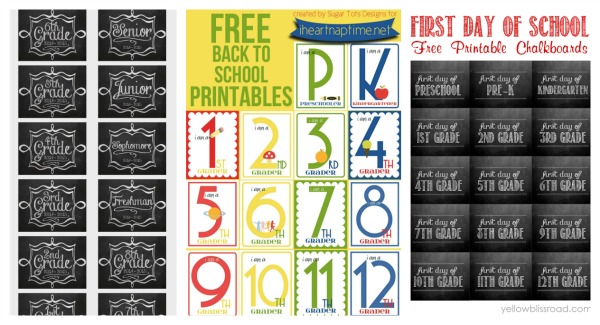 We know your oldest son is about to start Kindergarten this year. How are you feeling about it and what are your plans for his very first back-to-school picture?
I seriously can't believe my sweet boy is starting Kindergarten! (I will not admit how many times I've already gotten teary about it.) He is SO excited and I know he'll do great…but I also know his little brothers and I are going to miss him so much during the day.
There are several pictures I want to have of him to document him starting school. But I've decided that trying to do ALL of them on the first day of school could be a little stressful and too much for both of us, so I'm going to spread it out a little. (In fact, I already shot the picture above of my son standing in front of his new school. If you go on the weekend, there's no traffic to contend with!) My goal is to get these pictures during the first week or two of school.
Here's a list of back-to-school picture ideas for parents: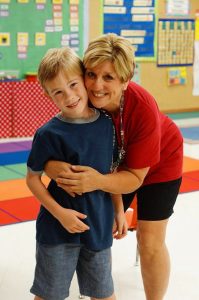 Name/grade written on chalkboard or sign
Your child and his/her teacher
Your child in front of the school and/or school sign
Walking into school or classroom
What are some ideas for back-to-school shots that will help show how much the kids have grown from year to year?
I LOVE before and after photos both in my photography business and with my own children. Since I've been in business for more than 10 years, I've seen lots of kids grow up in front of my camera and often include a picture in a blog post from when a child was young to go along with a recent photo.
The best idea I've ever seen for showing how much a child has grown from year to year is by one of my photographer friends who lives in Searcy, Arkansas. She takes a picture of her daughter every year in the same spot and uses Photoshop to combine all of the images. (She has some seriously awesome Photoshop skills!) I contacted her to ask if I could share the image of the combined pictures (see below) and she was kind enough to share it with me. (She takes the picture in the shade, uses the same lens each year and said it works best to have extra room above your child's head on the first picture so that he/she has room to "grow.")
She recommended taking a picture in front of a blank wall instead of an outdoor scene and stressed that the lighting and if possible, camera/lens needed to be the same each year. (A BIG thank you to Maggie Hendrix of Zoë Photographic Group for sharing her amazing picture!) http://www.zoephotographicgroup.com/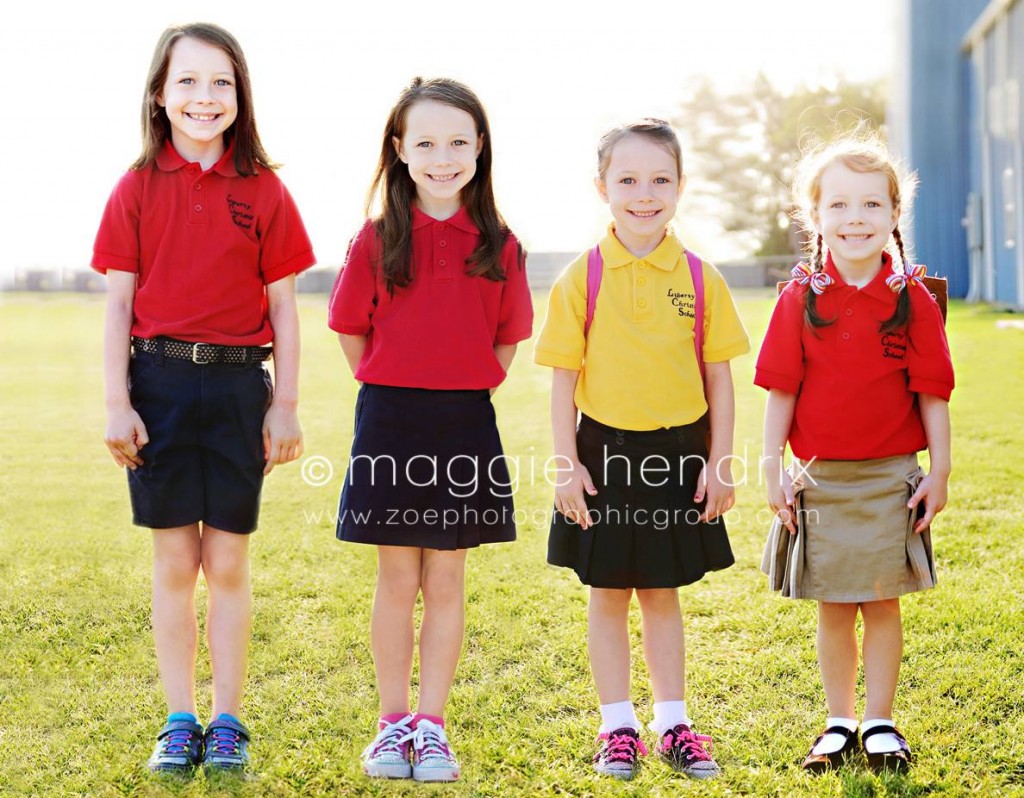 Taking a picture of your child both on the first and last days of school is also a great way to show your child's growth. If you don't have Photoshop, there's a great website online called PicMonkey that allows you to enhance images, add text and make collages of your pictures. Link: www.picmonkey.com
What are your best tips for getting high-quality pictures that will also print well?
Here are a few tips for getting great images of your kids — not only for back-to-school shots but for any photo:
If possible, use a camera and NOT just your phone. Although your phone is easy, the quality isn't always great and pictures like these are too important to just have a cruddy, blurry phone picture.
Try to avoid using your camera's flash since natural light is more flattering.
Look for a place in the shade since it provides the most flattering light. If you're taking the picture indoors, turn off the flash and find a window with the light coming in on the side of your child's face.
Take some full-length shots as well as a couple of close-ups.
NO cheese!! Having your child say cheese typically produces a forced, fake smile. Do whatever it takes to get a genuine smile — crack a joke, make a silly/inappropriate sound, have them say "boogers," do a silly dance, etc. I also always promise a silly picture AFTER we get a good smiling picture.
Here's hoping all our kids have a great first day of school this year. And I hope all my fellow mamas here in Northwest Arkansas get plenty of great pictures next week. Good luck!
Lisa Mac is the owner of Lisa Mac Photography and has been a professional photographer for more than 12 years. Her award-winning photos have been featured in hospitals, magazines and more. Click HERE to see examples of her work.