Here are 10 at-home Pilates workouts (requiring no equipment) that are short enough to fit into a busy mama's day.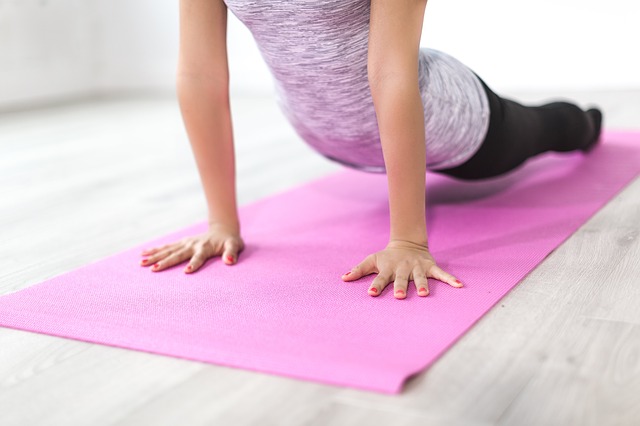 Hi mamas! Hope your week is off to a great start.
We know from experience that one of our favorite, go-to excuses for not exercising is a lack of time. And it's not always an excuse! Mamas are really busy people, and it's so easy to use all our time to do things for the kids instead of ourselves. But we all know how much better we feel when we do something to take care of our own body on a regular basis.  
That's where YouTube comes in. If you've got a small pocket of time, a small floor and a smartphone or iPad, you can squeeze in a short workout. Even if it's only a 3-minute workout, it's better than nothing and it can definitely kick-start a new habit. (Speaking of habits, if you're trying to start a new one or break a bad one, read a book titled "Atomic Habits," by James Clear. I just finished reading it, and it was so helpful.)
We ran across a great list on the Women's Health website that details some of the most popular Pilates workouts you can find on YouTube. Whether you've got only 3 minutes or 30 minutes of spare time, this list of workouts will show you something you can fit into a busy day. (You don't need any special equipment!) We've included workouts by different trainers which will hopefully make it easier for you to find one you really like. (For an even longer list of at-home Pilates workouts on YouTube, click HERE to see the full list on Women's Health.)
3-MINUTE WORKOUT
5-MINUTE WORKOUT
8-MINUTE WORKOUT
10-MINUTE WORKOUTS
15-MINUTE WORKOUT
20-MINUTE WORKOUTS
30-MINUTE WORKOUT
45-MINUTE WORKOUT