By Kim Blakely

My kid's just finished wearing a heart monitor, my garage door is on the fritz, my hot rollers melted and my 2-year-old has a bad case of the whines. Oh, but we're having a baby boy!
Yeah, it's been busy around here.
Mojo had a few episodes of irregular heartbeats – enough to put this mama in worry overdrive. He wore a heart monitor for a while, but we had no luck in catching one of those episodes on it … that's good and bad. I'm glad he didn't have any during that time; I almost wish he had because then we would have a record of it and could get a doctor to evaluate. He finally had an appointment with a cardiologist who ordered an EKG and an echocardiogram and said his heart sounded and structurally looked fine. The doctor's advice, though – even if he starts having these episodes every day, we shouldn't worry unless we have to rush him to the ER to get them to stop – left me cold. You can bet if this starts happening more often, we'll be on the hunt for a second opinion.
The garage door thing … well, I hustled one evening and got everyone ready and strapped into the car so I could make it to a PTA meeting at Mojo's school, only to discover that we couldn't get out of the garage. A spring had broken on the opener thingie (that's as much as I know and, I bet, as much as you care to know), the door had slammed shut and no amount of my measly muscle power could get it to budge. I didn't really want to go to that silly old meeting anyway. I am counting my blessings that I didn't lock my keys in the house at the same time. Being trapped in the garage would have been pretty stinktastic. (I did, however, lock my keys in the house one cold rainy afternoon not long ago and couldn't reach my husband for hours to let us in. Bah humbug.)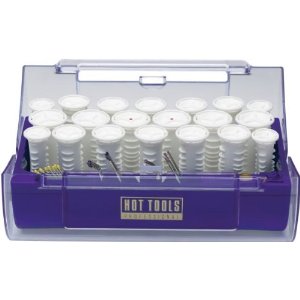 The hot rollers? OK, so I know probably no one else out there still uses hot rollers. If you had fine limp hair like mine, though, you might find them helpful on occasion. I've used them off and on for years, and I have never seen a set melt the way these did. Wow.
Moxie, my enthusiastic butterfly, has been on the moody side as of late. She's even been complaining that I'm not gestating fast enough.
"I want our new baby," she moans. "I'm going to put him in my green chair and he will sleep better."
I don't know how she knows already he's going to need help sleeping – heaven help us all if she's spot on. Oh, but I think I forgot to tell you – it's a boy!
All the tests I've had done so far show that he's healthy, and he's definitely active.
I still have some of the old is-this-really-real? and OMG-what-am-I-going-to-do-with-three? sensations I had in the beginning. I mean, seriously, how can a recovering 3-year secondary infertile get a surprise like this?!
Lately, I'm feeling more of an oh-wow-he's-going-to-be-here-soon-and-I-CANNOT-WAIT-TO-MEET-HIM!! I've been struggling to get things ready for him early, given my history of bedrest in the last stretch of pregnancy, which has been tough because I've had some sort of plague mostly since right before Thanksgiving and now morning sickness is rearing its ugly head again. But get it all done I will. Or I won't and this baby won't give a rip. All he'll want is to eat, stay warm and dry and be loved. I've got all that covered.
Tentative repeat c-section date: March 30, 2012. Stay tuned!
Kim Blakely is mom to a 2-year-old  girl "Moxie" and 6-year-old boy "Mojo". She's also a freelance writer who works from home.  To read previous All Akimbo posts, click here!