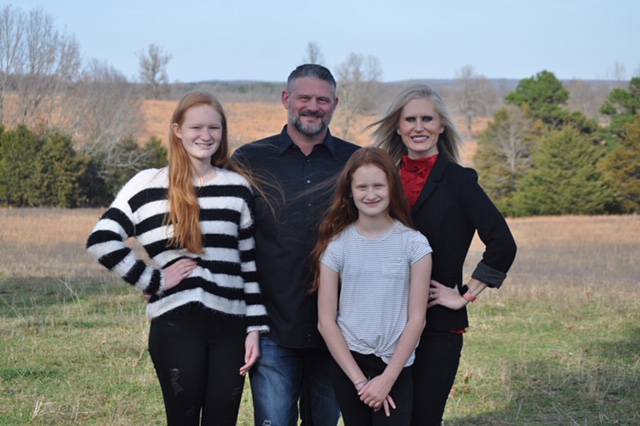 Hi, all! We'd like you to meet Northwest Arkansas mama Jennifer Starkey. Find out more about her dream vacation, lost poetry and a fabulous grape salad recipe:
Children's names and ages: Emily 12 and Kaitlyn 9
Where do you live and what brought you to NWA? 
NW Springdale. I moved to NWA 20 years ago to attend the U of A and fell in love with the area. It has a big city meets small town feel. I'm from a super small town and we had to drive an hour and a half to get to a mall. This was a well welcomed change for me!
How have you been coping with momming during a pandemic? 
I'm going to be honest here, I didn't handle it very well in the beginning. It was hard.
I am blessed enough to have an amazing career, but that career was deemed essential since the beginning, as was my husband's career. My family didn't have to experience the hardships that many other families have had to face due to loss of employment, and for that I'm so grateful, but I still had to work 40 hours a week, be a schoolteacher (you know…math is NOT the same as it was when we were kids), be a wife and somewhere in all of that, not let any of the other spinning plates fall. Some may say that doesn't sound so bad, so to them I'll give a virtual high five. But for me, trying to pull off each job perfectly without letting anything drop weighed on me heavily.
I finally had to decide that being perfect in a world where nothing was normal was not going to happen and that was ok. Some plates may fall, but as long as you don't allow them to break completely, you are winning.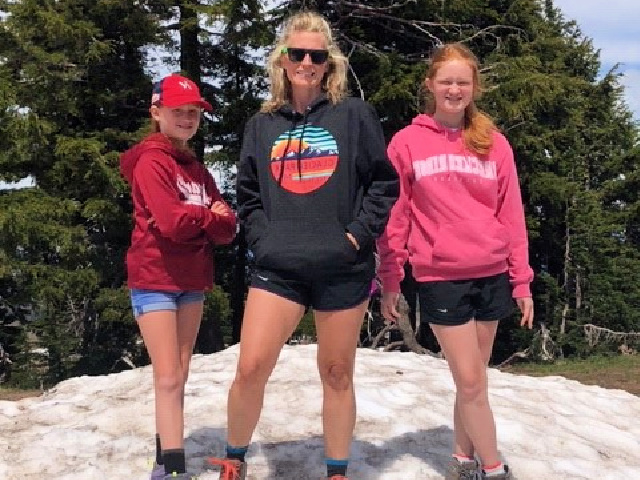 How has your family done with social distancing? 
I'm a hugger and I'll probably want to give you one when I meet you, that's just how I've always been. To say distancing has been hard is an understatement to this extroverted, touchy-feely gal. But my family has been playing by the rules and supporting people on their decisions.
At some point you must determine what works best for your family and be accepting of other people's decisions. We each have different comfort levels. What works for you most likely won't work for someone else. We can't all be placed in the same box and that's ok. I'll be happy when I can hug people again and spend more time with my family and friends.
Share a typical day in your life with us: 
I get up early, REALLY early…4 am. I hit the gym in the early morning because I have found that if I don't go then, I won't go. Life is busy and I won't make time for myself otherwise. That's the time I can decompress and get ready to take on the day.
The rest of the day seems like a rat race. Race to get ready, race to get kids to school, race to work, run around like a chicken with my head cut off, and then race to one of my kid's activities. During quarantine I made a promise to myself that I would never complain about being too busy again, and I haven't. I've enjoyed every moment of the race. These times are trying, and every day is a blessing. I don't want to wish away the race.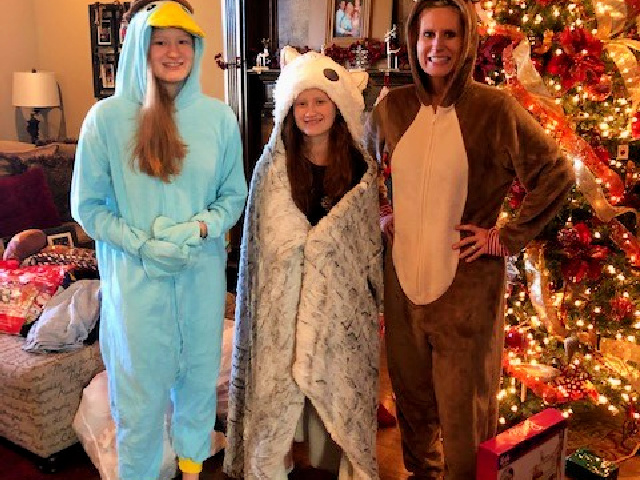 What's a meal you make over and over again for the kids? 
Well, I'm pretty spoiled. My husband does most of the cooking. Why? He just loves it and he's REALLY good at it!
I can cook, though, and the holidays are when I shine. I do a big spread for Christmas Eve after church and a big meal on Christmas Day. My family and extended family have requests that come back year after year. I think the most requested dish is my grape salad. If you haven't tried it, you must. It's a perfect combo of grapes, cream cheese, sour cream, and sugar. Top it all off brown sugar and some chopped pecans. Yummo! A few other revolving requests are my deviled eggs and my sweet potato casserole.
If you could vacation anywhere in the world this winter, where would you go? 
If you asked me what my one passion besides my family is, I would say traveling. It's thick in my blood and it's what thrills me. It's the thrill of the hunt for the perfect location and price, the thrill of the planning all the amazing adventures and of course the actual vacation experience. Seeing things for the first time through my kid's eyes is a beautiful thing.
I saw all 48 lower states by the time I was 18 years old and finished off the last two at age 24 and age 30. Now I'm on a mission to show my kids all there is to see out there. The best way is through the front windshield.
My dream vacation is Australia and I'm not really sure why. It's just always seemed so exotic and there is so much to explore and see that you can't see and do here. So, where's the one place I want to go this winter? You name it, and I'm there!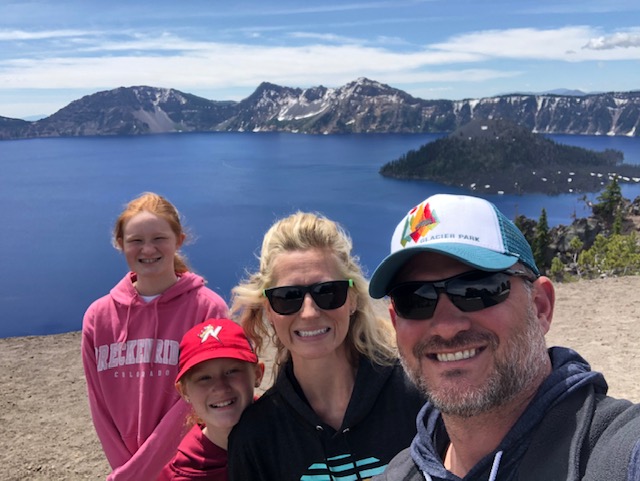 If you could magically learn a new skill, what would it be?
If reading people's minds is not an option, then I would have to go with skiing. I'm terrible at it. The pizza slice doesn't even work for me! I struggle with not being good at everything and skiing is one of those things that I most definitely am not good at.
I think most of all, I'd like to enjoy it simply because my husband enjoys it and that's something we could do together. Until then, I'll just sit at the bottom of the mountain sipping my hot chocolate.
What's something your friends might not know about you?
I used to write poetry. I have a whole book of it. This past summer my family visited my mom in my hometown. My girls and I were digging through some of my stuff from when I was younger, and we came across my poetry book. I partially forgot it existed. I wrote a lot about my feelings, mostly my "love" life. There's a lot of teenage angst in there.
My oldest daughter is on a mission to get me published now. I asked her what were we going to do if the publisher wanted more content? Her answer was simple, "Just watch Romeo and Juliet." After all, that movie always did get my emotions rolling and my thoughts pouring out, so she's probably on the right track.
What's one of your guilty pleasures?
One word, CHIPS! I love any kind, any flavor and any brand. I'm not picky or biased. They are my downfall and thus, I don't buy them…often. When my kids were little, I used to pantry eat. Basically, it was my mommy time out where I hid myself in my pantry, snack in hand, and reveled in a few minutes of quiet time. I usually sat in the floor with the door closed and the lights out. If we had any chips, they were my go-to.
Now that my kids are older, the pantry and I don't need as much alone time together. But I know she's always sitting there waiting in case any of us need a moment to reflect.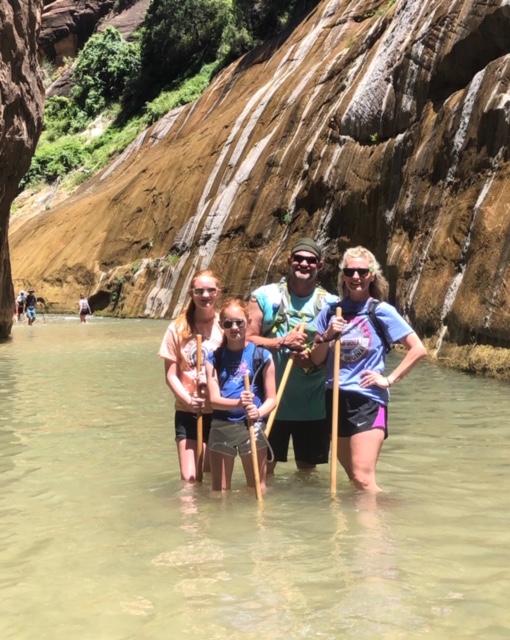 Pet Peeve?
I asked my husband to help me with this one and his response was "Which one?" LOL. I guess I do have a few. The one thing that does drive me quite nuts, though, is clutter. This is mostly in the form of my family leaving their belongings all over the house, on the island, on the ottoman, on the floor, by the back door, all over the bathroom counter…you get my point.
I keep trying to teach my kids, if you put things back where you found them, you will never have to clean up and you will never have to hunt for what you're looking for. Someday I hope that my words will stick.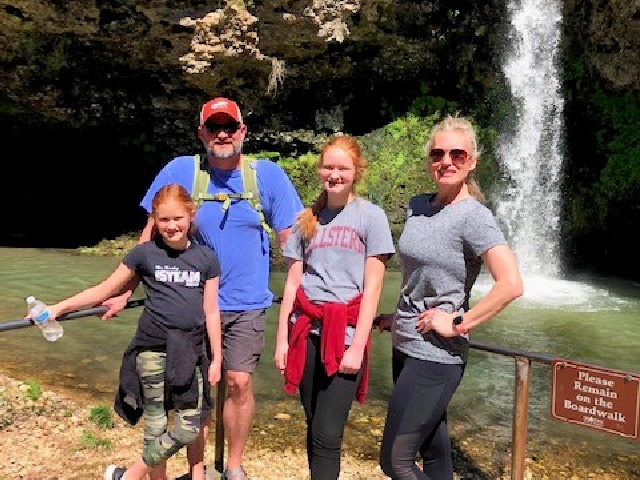 What do you most want people to remember about you?
I want people to remember my smile and my silliness. I hope they can say that I made them happy and that made them want to smile back. I want them to remember how much I loved my job and my team and how much I loved mentoring. I want people to remember how I lived my faith in all I did.
Mostly, I want people to remember how much my family and my friends meant to me and that spending time with them was all I really ever needed.
One word to sum me up: Vivacious