We've known Cyd King for many years, first as reporters together at the Arkansas Democrat-Gazette. Her daughter recently graduated from college and is heading out on a new adventure soon. We wanted to catch up with Cyd and Carley in this interview:
Daughter's name and age: Carley Catherine King, 22
How would you describe your family's "personality"? Loose, fun, evolving
Tell us about your new position at the NWA American Heart Association:
I'm the communications director for the American Heart Association in Northwest Arkansas. My job is to communicate the stories about life and loss in the fight against heart disease and stroke. These stories come with message about prevention and treatment too.
What are some upcoming AHA events?
We will have a Sweetheart Soiree, a "princess party" of sorts, in August (after school starts but before football season starts. TBD). Hosts will be our NWA Sweethearts, sophomore-age girls who spend a school year learning about and raising money for our mission.
How does it feel to be the mama of a recent college graduate?
Bittersweet. She is moving to Los Angeles the first of June, and I'm anticipating some separation anxiety!
Any advice for moms of littles who are in the thick of diapers and tantrums?
Revel in it. I don't remember a bit of it now except when I see old photos.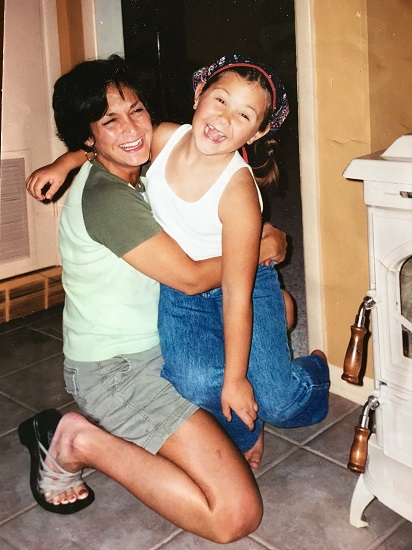 Any new places in NWA that you're loving right now?
Trailside Yoga. Carley and I practice together there. Watching her move and to move with her in unison is very fulfilling.
Tell us about a typical day in your life:
Wake early, pray, work, work, work, yoga, dinner or beverages with Carley, go to bed late.
Do you have any fun summer plans?
Lots of live music! Yoga outdoors! Entertaining on my deck!
What's something you try to do every day? Call my kid.
What's something you try NOT to do every day? Curse.
What are your tried and true ways to stay grounded on a busy day?
I have an alarm on my phone that tells me to say a "3 o'clock" prayer every day. It's the same prayer. I stop what I'm doing, I say it, and it's an instant reset.
What's something your friends might not know about you?
That I was a bluegrass music groupie and that I traveled to see the bands I like. (2000-2010)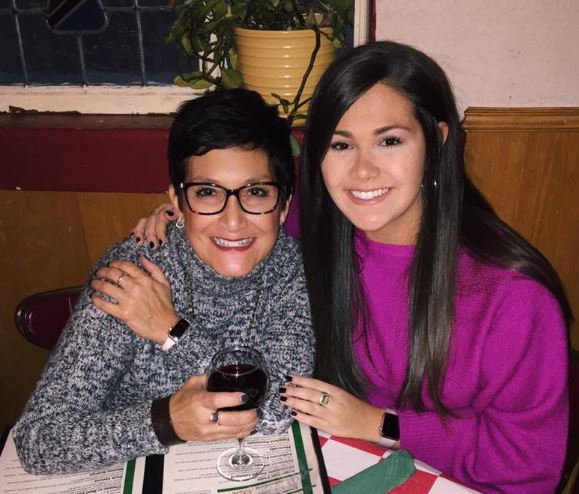 Where's your happy place? Telluride Bluegrass Festival in Telluride, Colo.
Who do you most admire? Why?
I don't know if I admire Jackie Kennedy as much as I love this quote by her: "If you bungle raising your children, I don't think what else you do matters very much."
What do you most want people to remember about you? That I was hard-working in whatever job I had, including being a mom.
One word to sum me up: lively
Click here to read more 5 Minutes with a Northwest Arkansas Mom interviews. Our many thanks to First National Bank of NWA for sponsoring this feature, which celebrates all the unique moms here in Northwest Arkansas! CLICK HERE to visit the FNBNWA website or follow them here on Facebook. FNBNWA is a full-service bank and has multiple branches, including:
801 N Dixieland Road, Rogers, 479-621-6800
3706 Pinnacle Hills Pkwy, Rogers, 479-464-9060
E. Pleasant Grove Rd., Lowell, 479-659-7100
350 E. Centerton Blvd., (Hwy 102), Centerton, 479-795-4200
2638 E Joyce, Suite 1 Fayetteville, 479-856-7800
Save
Save