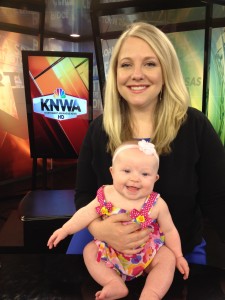 The Single Parent Scholarship Fund of Northwest Arkansas  is publishing 2013 Mother's Day Tributes on its website again this year and you're invited to add your own special message to mom!
From now until Mother's Day, you can honor all the special moms in your life (mom, grandma, aunt, sister, wife) with a tribute. You don't have to be a single mom or have been raised by one to share the love. CLICK HERE to read some of the sweet tributes already submitted or to send one of your own.
If you want to publicly acknowledge your mom, your wife, your grandmother or any special woman in your life, here's how:
Fill out a brief form HERE which will include your tribute's name and why she's so special.
Upload her photo.
Make a gift to SPSF NWA ($10 suggested)
Check back often to read the tributes to all of the wonderful moms!
Not only will this make your mom or wife happy, but you'll be helping out in your community, too.

Founded in 1984, Single Parent Scholarship Fund of Northwest Arkansas, Inc. helps single parents build better, brighter futures by offering encouragement and access to higher education. The average GPA of a SPSF NWA scholarship recipient is 3.23 and more than 80% of SPSF NWA graduates obtain gainful employment within six months of graduation.
Scholarships are funded entirely by donations from individuals businesses, civic and community groups, churches and foundations. Statewide there are 70 Single Parent Scholarship Fund affiliates. For more information, or to apply for a scholarship, visit www.spsfnwa.org.
Happy Mother's Day (a little early!)