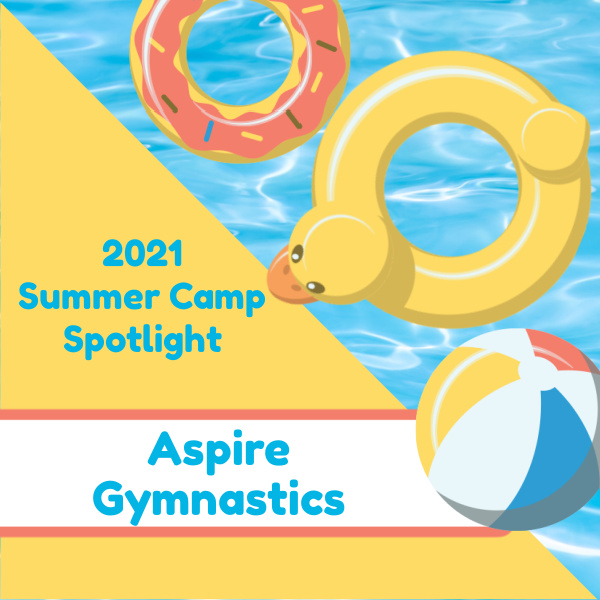 About Aspire's summer camps:
Summer camp at Aspire is perfect for kids who want to move around and DO things. Activities include trampoline, ninja and parkour, gymnastics, games and crafts. There will also be water play on Fridays. Snacks are provided to fuel kids' bodies. Bring a water bottle from home because the kids will work up a thirst. There will be camps for kids ages 5 to 10 years old in June and July. Camps for kids ages 4 and 5 years old are scheduled for June and August. Registration is required. Call for more information.
Address: 906 NW 13th Street, Bentonville, Arkansas
Phone: (479) 464-9993
Camp dates and ages: 
Kids Camp for boys and girls ages 5 – 10: June and July (see specific dates below)
Tots Camp for boys and girls ages 4-5: June and August (see specific dates below)
Camp times:
Tots Camp from 8:30 to 11:30 a.m.
Kids Camp from 8:30 a.m. to 12 noon
Cost: $85 for Tots Camp; $140 for Kids Camp
Sign-up deadlines: June 4, 2021 for June camps; July 2, 2021 for July camps
Email for info: aspire @ aspiregymnasticsacademy.com
Register online: Click here to visit the website for online registration. 
 Click here for specific dates for all Aspire Gymnastics Summer Camps.