Northwest Arkansas Holiday Events Guide 2021: Christmas lights, fun activities and family events
Happy holidays in Northwest Arkansas, mamas! The 2021 cheer is here!
Click on the name of any event for more information. See a list of where to see Christmas lights at the bottom of the post!
Also: BOOKMARK THIS POST because we'll be updating with new holiday events!
Fayetteville/Springdale (Washington County):
Nov. 19-Jan. 1, 2022: Lights of the Ozarks, downtown Fayetteville. The square will light up at 6 p.m. sharp on Nov. 19. Downtown Fayetteville will immediately brighten up with half a million shimmering holiday lights followed by a parade through the square and downtown. Santa Claus will be available for pictures on parade night Friday, November 19 from 5 – 6 p.m. and 7 – 9 p.m. All season long we'll feature vendors, winter treats, holiday festivities, photos with Santa, hot chocolate, and a new holiday jams playlist. The lights illuminate the square each evening from 5 p.m. to 1 a.m. and will remain on through January 1, 2022.
Nov. 19-20: NWA Boutique Show. Shop over 150 carefully curated shops for fashion, gifts, food, home decor, toys, and other great finds. Rogers Convention Center (Embassy Suites, Rogers).
Nov. 19-Dec. 23: Holidaze. This year Holidaze will be in two locations, Walton Arts Center and Block Avenue. Walton Arts Center's Joy Pratt Markham Gallery, Sudduth Garden Room and Bradberry Amphitheater and Rose Garden will again host an indoor/outdoor Holidaze for all ages. There will be cocktails, domes, fire-pits, Letters to Santa and the annual Nog-Off. Events at the Holidaze on Block will include a burlesque show and live music. In addition to open seating, Holidaze offers to-go drinks in accordance with Fayetteville's Outdoor Refreshment Area. Grab a drink and take a walk to the square for Lights of the Ozarks or go in and experience a vintage holiday wonderland.
Through Dec. 24: Santa at the NWA Mall. Santa arrives at the mall's center court.
Nov. 27: Christmas on the Creek, downtown Springdale, noon to 8 p.m., along Emma Avenue, Shiloh Square and Turnbow Park. A holiday tradition with good food, live music, a holiday market, a hot cocoa crawl, local art, pictures with Santa, a Cycling Santas bike ride & the lighting of the tallest live Christmas tree in Northwest Arkansas. All of the festivities culminate with a Christmas parade hosted by the Rodeo of the Ozarks. All the festivities take place in the Downtown Outdoor Dining District.
Dec. 3 (through the month): TheatreSquared's A Christmas Carol, event center at Fayetteville Public Library 401 W Mountain St, Fayetteville, 7 p.m. A theatrical re-imagining of Charles Dickens' classic. Three spirits come to visit the miserly Ebenezer Scrooge and take him on a fantastic journey through past, present and future. But will it be enough to save him? For all ages. December 3, 4, 5, 7, 8, 9, 10, 11, 12, 14, 15, 16, 17, 18, 19, 21, 22, 23 and 26.
Dec. 3-5: Holiday Market at the NWA Mall. Local and out of state vendors will fill the mall concourses for three days of shopping at the Fayetteville mall.
Dec. 4: Celebrate Hanukkah with Temple Shalom, Fayetteville Public Library. A dreidel game and sufganyot (donut holes), 10 a.m. The perfect chance for families to celebrate or learn Hanukkah traditions.
Dec. 4: Santa Drop, Santa and his Elves will be Parachuting into Drake Field at the Arkansas Air and Military Museum at 1 p.m. Throw your Christmas wishes at Santa Claus via paper airplane. Free event.
Dec. 4: Santa's Pump Track Classic, the Jones Center. Runway Bike Park is hosting the annual Santa's Pump Track Classic. This bicycling event is for kids, ages 3-12.
Dec. 4: Holidays at the Ozark Highlands Nature Center, Springdale. 1-4 p.m. Kids workshops and crafts.
Dec. 11: Skate with Santa, Starlight Skatium. 1-4 p.m. Santa Claus is coming to the rink! Bring your camera and take a few laps with Santa and his elves. Admission is $7, skate rental included.
Dec. 12: Brunch with Santa at Sassafras Springs Vineyard. 10 a.m. to 1 p.m. Enjoy brunch and get your picture taken with Santa. Adult tickets are $20 and kids are $10.
Dec. 13: Santa pictures at Walton Arts Center Holidaze. Get a professional picture with the big guy himself and Mrs. Claus and a Christmas cookie from Santa. Monday, Dec. 13, 6-9 p.m. $5 at the door. There's lots to do and see while you're there. It's a holiday wonderland inside and out. Holidaze is open every day now through Dec. 23, 5-11 p.m. (until midnight on Friday and Saturday nights).
Dec. 18: Hot Cocoa Social, TheatreSquared, Fayetteville. 10 a.m. to 1 p.m. Enjoy a hot cocoa bar with all of the fixins plus a kids craft station for a handmade holiday — and a visit from T2's very own Santa. Free, but registration is encouraged.
Rogers/Bentonville (Benton County):
Nov. 11-Dec. 11: Drop off your letters to Santa at the Oasis North Pole Express Mailbox. Make a donation and your child will receive a personalized letter from Santa in the mail. Mailbox location: Inside the Oasis of Hope Second Chance Thrift Shop, 115 N. Dixieland Road, Rogers. Letters can be dropped off now through Dec. 11th anytime during store hours: M-F 9AM to 5PM & Sat. 9AM to 3PM
Nov. 20: Bentonville Lighting of the Square, downtown Bentonville. A Christmas light display will begin on Saturday, November 20, 4-7 p.m. There will be over 25 miles of lights and new displays and features. The light display will be up through January 2.
Nov. 20: Lawrence Plaza Ice Skating Rink opens. A 7,000 square foot facility that functions as a splash pad from May to September and an outdoor ice rink in the winter months (November to January). Bentonville Parks and Recreation hosts several events and programs at this facility throughout the year. There are snow cones available in the summer and hot chocolate in the winter.
Nov. 19-20: NWA Boutique Show, John Q. Hammons Center, Rogers. Experience Northwest Arkansas' most popular boutique shopping event. Find thousands of unique gifts from over 150 select merchants. There are several special events, including a VIP event and Girls' Night Out.
Nov. 27: Bentonville Winter Market on the Square, 9 a.m. to 7 p.m.
Dec. 3: Rogers Christmas Parade, downtown Rogers, 7 p.m. Santa Claus makes his appearance at the end of the parade.
Dec. 3: Lantern Night at Wonderland Christmas Tree Farm. Add to the fun of picking out your own tree by coming out after dark, and cutting it down by lantern light. (Lanterns are available in the gift shop at the farm.)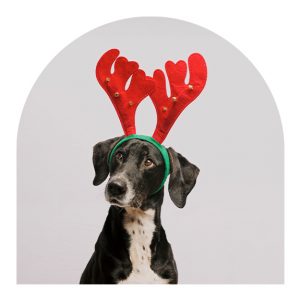 Dec. 3: Santa arrives at Pinnacle Promenade Mall. They also have a few nights set aside for pet pictures with Santa.
Dec. 4: Whoville Holiday Extravaganza. Meet the Grinch and many other Whoville citizens, enjoy breakfast with Santa, have fun with interactive storytelling, decorate delicious cookies, receive a letter from Santa and more. Tickets: $8 or $20 for families
Dec. 8, 14, 16: Santa Claus is Coming to Town, Walmart Museum, Bentonville. Santa will be stationed outside the 5-10 with his sleigh, waiting to take pictures with you. 5-8 p.m.
Dec. 11: The Little Craft Show 2021, 214 S. Main St., Springdale, 10 a.m. to 6 p.m. Downtown Springdale annual holiday show. Support local makers, artisans, artists, and business owners.
Dec. 11: Bentonville Christmas Parade, 6 p.m. Bentonville Square.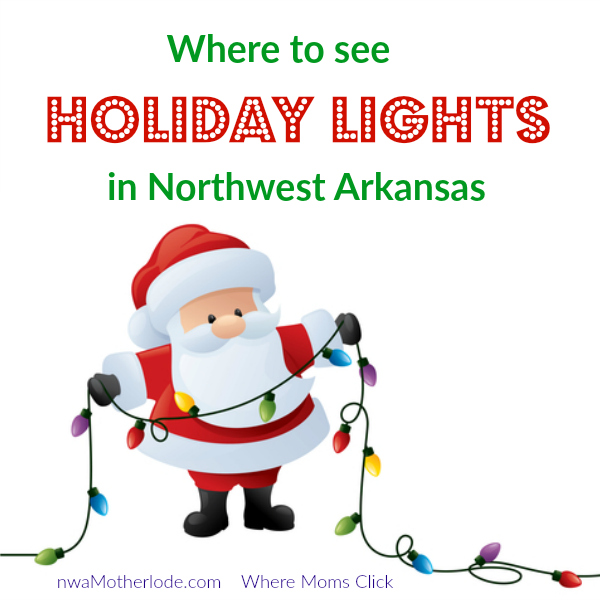 Where to See Christmas Lights:
Downtown Fayetteville Square. The square lights up on Friday, November 19, as the city of Fayetteville flips the switch. After that, the lights will illuminate the square each evening from 5 p.m. to 1 a.m. and remain on through January 1, 2021.  Winter treats, hot cocoa, and festive music will be available.
Downtown Bentonville Square. The square will light up on Saturday, Nov. 20.
Stewart Family Christmas Light Display. 4279 E. Wyman Road, Fayetteville. Nov. 19- January 3. Over 2,000,000 lights and over 500 inflatables. A walk-through pathway so you can enjoy the lights and the inflatables. Your children can drop off there letter to Santa through December 20. Train rides are $3 per person.
Great Passion Play Lights Drive-Through, Eureka Springs, starts Thanksgiving night, Nov. 26. Thursdays through Sundays through New Year's Day. Enjoy a forest of hundreds of Christmas trees on the way to see the Christ of the Ozarks statue. Dark until 8 p.m.
Bentonville Heart Lites display [Note: Mark Valentine fell off a ladder and is in the ICU. Prayers for this family. A GoFundMe account has also been started.] Starts Thanksgiving night, Nov. 25. Family Christmas light display, 5:30-10:30 p.m. daily 3505 NW Edgewood Ave., Bentonville. Tune your radio to 102.7 FM.
Dye Family Christmas-Cloverdale Lights. Starts Thanksgiving night, Nov. 25, 5:30 p.m. to midnight, 10537 Oak Tree Circle, Rogers. Family light show is sequenced to music and uses new technology lighting.
McKim Family Lights. Starts the night after Thanksgiving. 3506 Hamm Lane, Springdale. Lights are on Sunday-Thursday 5:30 pm-9:30 pm, Friday-Saturday 5:30-10:30 Through Jan. 1, 2022. Tune to FM 91.1 to hear the music.
North Forest Lights, Crystal Bridges. Ok, these aren't traditional holiday lights, but this is a stunning display that fuses art, light, and music throughout an enchanted nighttime adventure in the woods.
Southern Lights at McGarrah Farms Rivercrest Orchard. Bring your family and enjoy a ride through the lights and a train ride to see Santa. Gather around a fire pit and roast s'mores while listening to lovely holiday music. 2991 S. Dead Horse Mountain Rd. Fayetteville
Lights on Driftwood. A Holiday Light Show located at 326 Driftwood Dr. in Farmington Ar. With a display of over 70,000 lights all synced and dancing to music. Tune to radio station 100.5FM or just roll down your windows.
Downtown Springdale Parade of Trees.Downtown Springdale is hosting the annual Downtown Parade of Trees, where the streets of downtown are lined with Christmas trees. The trees are sponsored and decorated by families, community organizations as well as companies big and small.
New Year's Eve events for families:
Dec. 31: Zing in the New Year at the Scott Family Amazeum, 1009 Museum Way, Bentonville. 10 a.m. to 3 p.m. $10 adults and children over 2 | children under 2 and Amazeum Members are free.
Dec. 31: Noon Years Eve, Crystal Bridges, Bentonville. 11 a.m.-3 p.m. Ring in the New Year without staying up past bedtime. Annual family-friendly New Year's celebration with fun art projects, performances, a Coca-Cola toast at noon, and a family dance party.