By Shannon Magsam, Ladybug's mama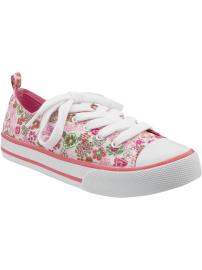 She can't find her shoes and we're already about to be tardy for school. I'm getting angry as she finally spots  them in the bathroom where she took them off to get into the shower last night.
"I'm ready!" she shouts and runs back into the living room to grab her backpack.
Meanwhile I've realized I can't find car keys and don't remember where I hid the spare. Yes, I'm feeling just a little bit hypocritical.
I suspect her messiness and unorganized ways are genetic. Along with the pug nose, stout legs and love for horses, she got it from her mama.
I remember when I was dating Ladybug's dad. The first time he came over to my apartment, he thought it had been tossed and the burglar might still be lurking about. I had to admit that, no, I'd just been working late all week and hadn't had a chance to clean much. I left out the part where my house was a hot mess most of the time until I got disgusted enough with it to clean all weekend. Then I'd come home from work on Monday and drape my black slacks and shirt over the back of my bed and kick my black heels off near the closet.
My beloved, on the other (clean) hand, would straighten his apartment up every few days or so. His shoes might not have been anal retentively lined up, but at least they made it into his closet.
Many years later, I embrace the "a stitch in time saves nine" approach – most of the time. When I cook, I clean as I go and I pick up the living room in the mornings after I drop Ladybug off at school. I don't want my view from the top of my computer to be an exploded room.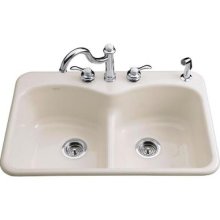 I love a made bed now. And a sparkly kitchen sink. Musts.  Uncluttered, organized spaces actually make me happy now, especially when other things in my life go crazy.
I was joking with John about my old (dirty) ways in the car recently. He admitted he's glad I'm tidier now. But he noted it wasn't bad enough to scare him off at the time. "You had other qualities that kept that from being a big deal," he told me. Smart husband.
I'll admit to still draping clothes across a chair I have in my bedroom, though. And then there are the endlessly misplaced keys, of course. But! I now officially have a little glass bowl that I put the keys in every time I walk in the door. Usually.
The point is I'm trying to be cleaner, more organized. And somebody named Ladybug is paying a whole lot of attention to what I'm doing, as kids do. Of course, that's the ironic part. My mother was – and is – a diligent housekeeper. She taught not only the basics, but everything in between about cleaning, that's for sure. Maybe when I left the nest, I rebelled just a little bit. The joke was on me, though. She wasn't having to live amongst dirty dishes, I was.
Oh, that reminds me: when I was a freshman in college at OBU, my roommate, Lisa Sullivan, often cleaned my side of the room. She said it was just because I was so busy, but I knew the truth. Lisa, if you're reading this, sorry about that.
Even though Ladybug seems to have inherited my messiness, I have to remind myself of the positive qualities she got from me as well. Loves animals, cares about people, can talk to anybody, anytime.
And, like me, she can surprise. Yesterday morning she woke up early on her own and shocked me by being completely dressed and about to brush her hair when I went in to wake her up. Down to her shoes! We were early to school, no misplaced nothin'.
I'm even cleaning up my finances. I've started tracking all my expenses for the past few months and it's been an eye-opener. A girlfriend and I have been sharing stories about our new money-saving ways and she mentioned that she ran a report in Quickbooks  that indicated she'd spent $741 at Chick-fil-A last year. I shudder to think what I've spent there. Well, I'm not giving up Chick-fil-A, but I'm being more careful.
Shoes, check. Keys, check. Eating out, don't write a check.

Shannon Magsam is mom to 9-year-old Ladybug, married to Ladybug's dad, John, and co-creator of nwaMotherlode.com. To read previously published installments of Life With Ladybug, click here. Leave a comment if you're so inclined.