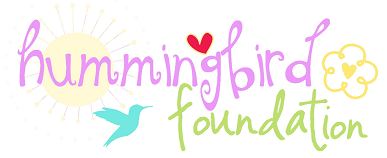 There's a fabulous new non-profit in Northwest Arkansas called the Hummingbird Foundation and they are hosting a huge event soon:
WHO: The Hummingbird Foundation's mission is to bring awareness to premature birth and to help families and babies going through a rough, scary ride in the NICU. This year the organization has had the privilege to: raise money and walk in the March for Dimes Baby Walk, make Mother's Day baskets for mothers spending Mother's Day in the NICU at Willow Creek Women's Hospital, make calendars featuring local preemies, and we were even able to send a grieving mother a necklace in memory of her sweet angel baby that she recently lost.
WHAT: Blood drive/family fun day. Not only do you have the chance to help save lives, they'll have fun games and activities for families, including face painting, coloring contests, cake walks, raffles and FOOD.
WHEN: Saturday, June 2, 10 a.m. to 2 p.m.
WHERE: Gulley Park, Fayetteville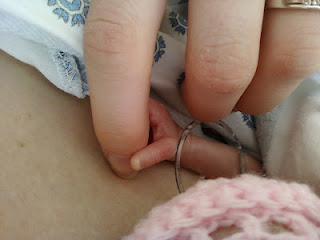 The Hummingbird Foundation has other events coming up this year and their big goal is to purchase an AngelEye bed for the NICU at UAMS.
Long-time Motherlode reader Holly Walker dreamed up the foundation after her baby, Emry, was born too early. Tiny Emry was hospitalized in the UAMS NICU for several months.
Holly's sister, Jamie Stein, shared about the unique piece of equipment there:
"AngelEye was a lifesaver for all of us and especially Holly! If she had to come home or be away from the hospital, we were all able to watch livefeed of Emry in her bed at the hospital and keep an eye on her. Seriously awesome! We found out today that there are only 10 AngelEye beds for 58 rooms."
Jamie also shared more about Emry's story:
"Last year, my sister received news that no mother ever wants to hear. Something is wrong with your baby and IF she survives outside of the womb, she will have no quality of life and will more than likely not see her first birthday.
Heartbroken and scared, my sister and her husband were sent to UAMS in Little Rock for further testing and monitoring and on March 21, 2011, sweet Emry Taylor Walker was born at 28 weeks weighing only 1 pound 3 ounces.
Even though my sister was "28 weeks", Emry had quit growing so she was about the size of a 23-week-old baby. Miraculously, she came out breathing strong and on her own.  She never required some of the machines for support that most preemies are required to have (ventilator, CPAP, etc). She was a little fighter! The doctors were AMAZED and one nurse even named her "Rock Star".
Everyone in that hospital wanted to come and witness this little girl! Shortly after she was born, her dad wrote a letter to her and compared her little body to that of a hummingbird. Aerodynamically impossible to fly but by some miracle they do! Emry spent several months at UAMS and finally got to come home with Mommy and Daddy and big sister, Alli! Today she is doing well and most recently started walking! We are so proud of her!"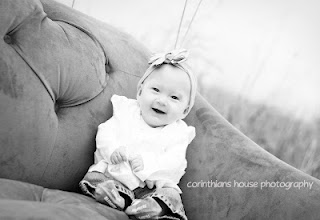 Check out the foundation's facebook page at www.facebook.com/tinyhummingbirds or visit the blog at www.thehummingbirdfoundation.blogspot.com to read more about what they are doing to help the local NICU as well as UAMS and Arkansas Children's Hospital. They also have some adorable babies to ooh and ahh over.