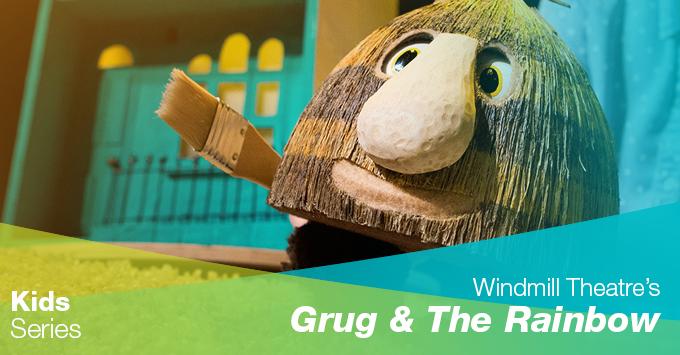 Happy Monday, mamas! Heads up, we've got 4 FREE tickets for a local family to see the show Grug & the Rainbow at Walton Arts Center!
The show will be on Saturday, April 8th at 11 a.m. and 2 p.m.
ABOUT THE SHOW: Mamas, this show is back by popular demand! Windmill Theatre Company travels all the way from Australia to present the story of Grug, who looks like a small, striped haystack with feet and a nose and who began his life as the grassy top of a Burrawang tree.
Fascinated by the world around him and full of determination, Grug embarks on an epic journey to find a rainbow that always seems just beyond his grasp. Featuring exquisite puppetry, bopping tunes and gentle storytelling that has delighted audiences around the world, this show will draw your child into the delightful world of Grug. Perfect for even the youngest theatergoers.
Best for ages 1+
Here's a short video so you can see what the show will be like:
HOW TO ENTER: If you'd love to win these 4 tickets to see Grug & the Rainbow, click on the word "comments" (right under the headline of this post) and scroll down to the bottom of the comments posted by other moms. Then write a quick comment telling us about something that delights your kids right now. A certain tv show? Puppies at the park? Playing with bubbles? The tickle monster?

You can also email your answer to us at giveaways@nwaMotherlode.com.
INCREASE YOUR ODDS OF WINNING: Help us spread the word about this giveaway by emailing your friends and family about the giveaway. We'll give you an extra chance to win for every person you tell. Just be sure to put giveaways@nwaMotherlode.com on the CC line of your note so we can give you proper credit.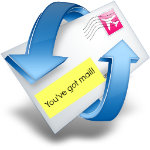 Our newsletter subscribers get access to the good stuff, including exclusive giveaways (like this one), information about local events, local mom interviews, recipes and more.
The nwaMotherlode newsletter is delivered straight to your inbox so you don't miss anything awesome. CLICK HERE to sign up. We won't fill your inbox with info, no worries. We only send out newsletters when there's something in it for you — and we know you'll be interested in hearing about it.
BE SOCIAL: You can also earn extra chances to win by commenting on our Facebook page, following us on Twitter or following us on Instagram. If you do any of those, just mention it in your comment or email so we can give you proper credit.
We'll choose the winner on Friday! If you want to go ahead and grab tickets to this show, CLICK HERE to visit the Walton Arts Center page with more details.