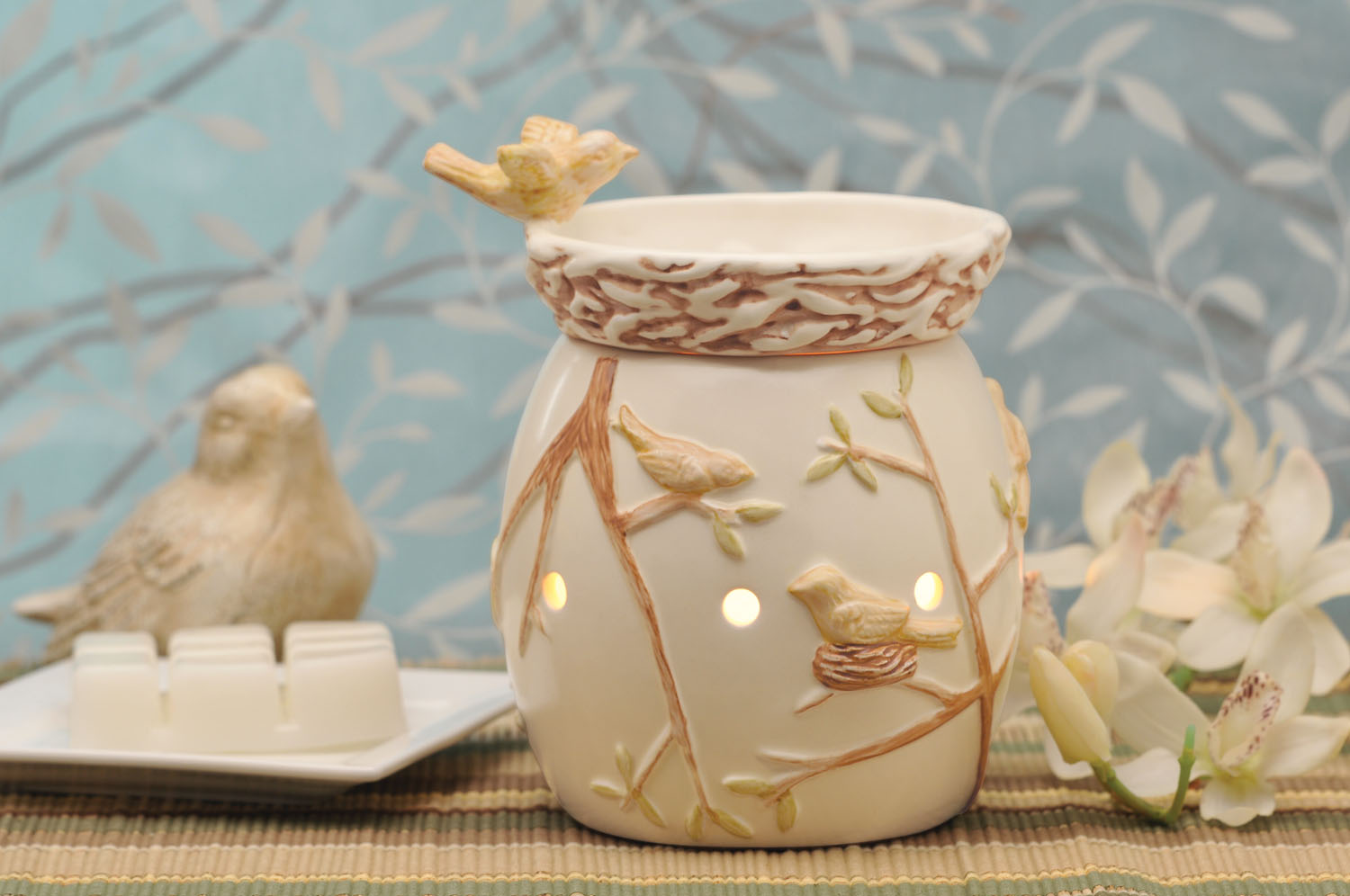 Just in time for Mother's Day, five local mamas will receive beautiful Scentsy mid-size warmers along with their favorite fragrances to melt in them. The bars last a looong time! Remember, these are wickless candles that melt delicious-smelling wax bars with a low-watt bulb. No flame, no soot, no lead. Perfect for houses with curious little minds — and hands.
If you didn't win, but want to find out more about Scentsy or order some of the products you might have seen during the giveaway (click here for a link to Scentsy) we have a new sponsor we'd like to tell you about. Her name is Melanie Markley and she's an independent Star Director with the company. She's also a local mama of three adorable daughters. The warmer in the picture at the top is May's Warmer of the Month, which Melanie is offering for 10 percent off this month. Woo-hoo! It's really cute, isn't it? Click over and look at Melanie's website or give her a call at 479-633-8721 to chat about buying Scentsy for yourself. She's super nice.
Without further ado, the five winners of the Smooth Stone collection are:
Sarah Hamrick is a SAHM to 4-month-old Joshua. She and her family live on five acres in Goshen. Sarah is a Green Tea Smoothie kinda gal.
Angela Grear, owner of Gala Girlies parties, has two kiddos: 4-year-old Lauren and 2-year-old Gavin. The Grears live in Rogers. Angela's favorite Scentsy bar is Havana Cabana.
Katherine Morton of Bentonville has two daughters, 6-year-old Sarah who is in kindergarten, and 3-year-old Emily who's part of a preschool co-op which was created by some of the moms in NWA Playgroup. Katherine is all about trying the Coconut Lemongrass fragrance.
Sherri Meyer, a SAHM of Bella Vista, has three children: Madalyn is 6 and in kindergarten, Lilly is 4 and Mason is 2. Sherri loves to sew when she can, mainly quilts and dresses for her girls. She wants to try the Beach Scentsy bar.
Our fifth winner, Melissa, hasn't emailed us back yet. We'll give it a few more days to see if she reads our note about winning!
Congratulations and happy Mother's Day!