15 Therefore by Him let us continually offer the sacrifice of praise to God, that is, the fruit of our lips, giving thanks to His name.
16 But do not forget to do good and to share, for with such sacrifices God is well pleased. ~ Hebrews 13:15  (NKJV)
 By Bro. John L. Cash
My preacher back home in Arkansas always said, "You can give without loving, but you can't love without giving." That saying has always rung perfectly true in my experience, especially at Christmas time. And when I buy a present for someone I love, I give it lots and lots of serious thought. I want to buy my loved ones the most perfect presents that I can, to bring them pleasure and show my love for them. I'll bet you do the same.
So, as we stand at the beginning of the Christmas season, I have one question all of us should answer: "What present does Jesus want most this year?" After all, it is His birthday that we're celebrating.
I'm afraid that somewhere along the line we've dropped the ball on this thing. On Thursday afternoon we gathered together to thank God for all the blessings He has bestowed on us in the past year, as we dwell together in the most prosperous nation in the history of the world.
Then, at midnight, people flock to stores to scratch each other and knock each other down in pursuit of the acquisition of more "stuff." And we do it all in the name of Jesus' birthday. I don't think that's the present He wants.
So, what are you going to get Jesus this Christmas? I honestly can't tell you what He wants you to get Him. I suspect He wants something different from you than He wants from me. I'll bet the present He wants has something to do with reaching out to a person within our reach who is hurting or lonely, sad or forgotten. The way I read the Bible, it seems like our Saviour is always the "champion of the underdog."
There's one thing I believe with all my heart. If you ask Jesus what present He wants this year, He's sure to make it plain to you.
People always act like finding out God's will is a great, mysterious, cosmic puzzle that the Creator wants us to try to assemble. Nothing could be further from the truth. God makes His will plain to us when we ask Him because He desperately wants His will to be done.
May the Lord bless us all as we celebrate this good Christmas season. And may we strive to do things for the Lord Jesus that make Him the happiest One of all.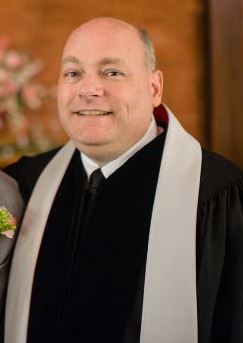 Dr. John L. Cash is the "Country Preacher Dad." He was raised in Stuttgart, Arkansas, and has spent the last 28 years being a country preacher in the piney woods five miles south of the little town of Hickory, Mississippi. (On week days has a desk-job at a public school, and until recently taught Latin on closed-circuit-television.) He and his lovely wife, Susan, live in the parsonage next door to the Antioch Christian Church (where everyone is busy preparing Christmas boxes for the children in Haiti.) Their kids include Spencer (age 22) and his wife Madeline (age 22), and Seth (age 19).