Do you have your ticket to the  Northwest Arkansas Business Women's Conference? It's on Thursday, Sept. 27, at the John Q. Hammons Convention Center. Gwen and I are excited to be at a Motherlode booth again this year with an awesome giveaway, so we hope to see you there!
This is our fourth year to attend and it's really a well-organized, energizing event. We always leave inspired and glad we went.

Remember, this is a women's conference, so if you're a woman, you're invited! We know that Mercy Health will have a fabulous panel about managing stress, a topic we can all appreciate. There are lots of breakout sessions, lunch, and we can't wait to hear keynote speaker Deborah Norville.
We spoke to Krista Khone of the Bentonville/Bella Vista Chamber of Commerce about this year's conference:
How many women are you expecting at this year's event? We expect over 1,200 attendees this year.
 Who can benefit from attending the conference? Anyone can benefit! We try to offer something that will be useful to all attendees no matter where you are personally, career-wise or family-wise.
Can you give readers a taste of what the event is like? I have heard the conference described as the largest, most influential gathering of women in Northwest Arkansas. But the great thing about the day is, it doesn't matter what you do for a living, how many kids you have or what your daily demands are, everyone is there to meet new people and enjoy being around other women to share commonalities. The energy in that building is absolutely unbelievable!!
How many breakout sessions will there be this year? Hot topics? There are six different breakout sessions this year. We really went outside the box for some of the topics this year. Fraud and identity theft are extremely relevant topics right now and we have some of the region's leading experts to talk about how you can protect yourself. Another hot topic is personal branding. We put a different spin on it this year from past years. Our focus will be on your digital branding and how what is online about you can affect your image and your career.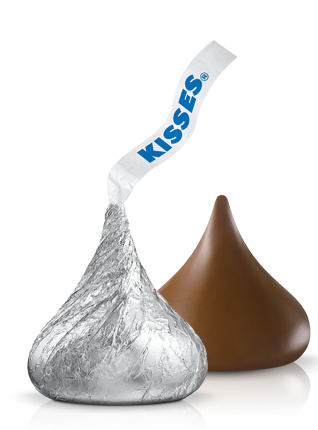 Tell us a little about the booths we'll be able to visit: We have several new vendors joining us this year and several will be marketing new clothing lines. We also have some very familiar faces returning for 2011. I know everyone will be very excited to visit the Hershey's booth (It's rumored there will be lots of chocolate!!)
Will there be goody bags again this year? We openly admit to loving swag. Yes, of course we will have a goody bag! And the committee has outdone themselves this year; we have a record number of goody bag items and swag bag items. We have a lot of new items in the bags this year and I think everyone will be very pleased!
What do women seem to love about the conference? There's such a spirit of camaraderie. I really like the way Gladys Knight described it a couple of years ago: we all come from different walks of life, we all have different circumstances and different struggles, but at the end of the day, we are all women and we all want to be loved, accepted and appreciated. I think for one day every year, attendees get to feel loved, accepted and appreciated.
Can you spill the beans about who will receive the ATHENA award this year? Yes, Karen Parker with the Walmart Foundation is our ATHENA Woman of the Year. If you don't know Karen, you will by the end of the conference. What an incredible role model and servant leader!
Why do you think this conference is important for NWA business women to attend? Not only is it great for women to have the opportunity to come together one day a year to build new relationships, network and gain insight on relevant topics, it's a day to celebrate and reenergize. It's very powerful to see so many women in one place enjoying themselves and lifting each other up!
What are you most proud of regarding the conference? The thing I am most proud of is the way the committee works together to build an incredible event. The committee chairs work year-round to make each event bigger and better. At the conclusion of each year we always ask "what are we going to do next year?" But I never worry about that because somehow, someway, it always comes together. There is such a passion and pride of ownership with these ladies and I am always humbled and amazed at what they can do. It's truly an honor for me to get to work with them!
For tickets or more information, contact the Bentonville/Bella Vista Chamber of Commerce at 479-273-2841. Or click here to visit the website.