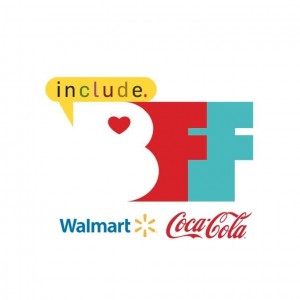 The Bentonville Film Festival starts TOMORROW!
We thought we'd take you on a little "tour" of some of the mom and kid-related films you might want to catch at the festival. The event starts Tuesday in downtown Bentonville and runs through Sunday. As you probably know, BFF was co-founded by Oscar winning actress Geena Davis to celebrate and promote women and diversity in film.
We interviewed the filmmaker behind Mothers in the Middle (see the in-depth Q&A below), but first, here are a few quick links to films we think you and your kids might really enjoy this year. Just click on the name of the film for details:
For the kids, A Witches' Ball, and DC SuperHero Girls look like fun.
For your teenager, try Step and Leap!
If you missed seeing the movie Mom's Night Out when it hit theatres a few years ago, you can see it at BFF on Wednesday, May 3, 12:30-2:10 p.m.; Thursday, May 4, from 4:30-6:10 This is a FREE outdoor screening.
The movie Miracles from Heaven is also not new, but ICYMI, you can see it during BFF on May 5th at 10 a.m. Free outdoor screening.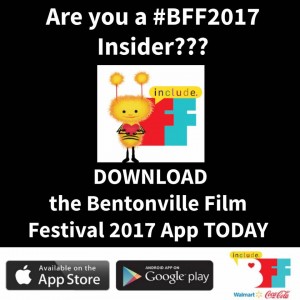 Of course, this is not an exhaustive list. There are TONS of options between Tuesday and Sunday. Click here to see the whole line-up. Buy tickets here.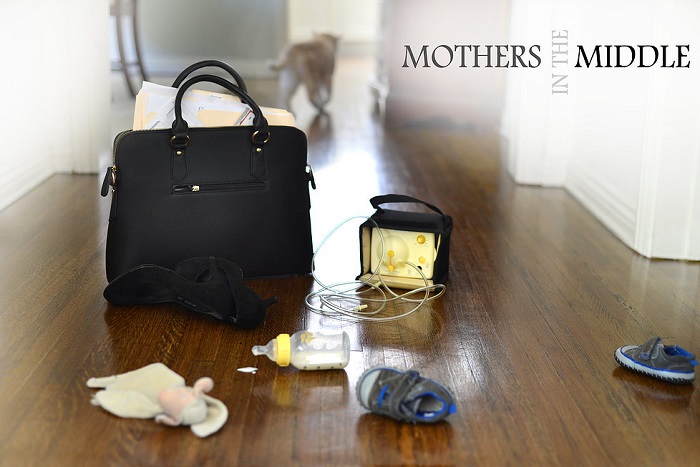 Mothers in the Middle is showing on Saturday, May 6, from 2:20 to 4:05 p.m. We got the opportunity to interview the filmmaker for this one.
Our Q&A with filmmaker Lauren Hollingsworth:
What (who?) inspired you to create this film?

Initially, I wanted to make a short film about how we change as women as soon as we become parents. Prior to having my son, I was all-career, all the time. Joining a 'Mommy & Me' class or researching the best brand of baby formula wasn't something I ever imagined doing, but I quickly became "that person." I wasn't entirely comfortable in my new skin. How could I still have a thriving career and be the mom I wanted to be?
It seemed like everyone else had it figured out so I decided to interview some other women to see what happened to their lives and careers when they became mothers. I even interviewed my own mother to see how she managed it all. It quickly became apparent that there was a lot more to the story than just the logistics of parenting. In fact, everyone I met was feeling immense pressure, conflict and guilt about being away from their children in order to work. Likewise, when they neglected their careers to be with their kids, that too felt like a failure.
Talking about these issues with the women I interviewed – and there were eight, initially, was like opening a floodgate. These were things these women had never discussed with anyone. When I finally interviewed my own mother to see how she managed things, I discovered some fascinating things about motherhood, and about myself. That was when I knew I had a feature film.
Tell us a little about the other four mothers who are highlighted in Mothers in the Middle:
Jen was my neighbor – and I always imagined she had it all together. A successful executive at a fashion company, she had a husband who stayed at home, and two great kids. Her story gets the most screen-time, as she undergoes changes in the corporate ownership of her company, and the ripple effect reverberates through her life.
Lisa is an actress – and even with her successful TV director husband, she had a very hard time with the transition to being a full-time mom. It should surprise no one that her career in Hollywood came to a screeching halt when she became pregnant. Lisa really speaks to the mom who is forced to give up a career before they're ready.
Jessica works in corporate real estate and gets up at 3:45 every day. Her job is completely unforgiving about her being a working parent and she barely sees her two young children. I found her story to be incredibly affecting as she struggles with the ways having children has affected her marriage and her career. She was very open about how the stress she was under negatively affected her parenting; an issue that I think is very real for working women, and rarely discussed.
Lastly, Tanja, a German expat, shared her story with me. She had spent three glorious years at home with her children, but for a variety of reasons needed to return to work. Leaving her kids 11 hours a day after being with them for so long was heart-wrenching for her, and she was in enormous emotional pain the entire time I was filming. Her story is in many ways, the most poignant, as there are so many ways that small systemic changes to her job or to easier access to childcare could make her life immeasurably better.
How long has it taken you to get to this point, from conception to BFF?
I began working on the film in 2014. Initially I was following eight women, and the four you see in the film were those who had stories that reflected issues I most wanted to highlight.
Will this be the first time your film has been shared with the public?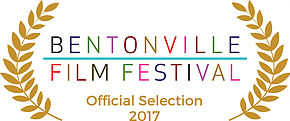 We've had test screenings of the rough cuts, where the women who came were incredibly affected by the material – in particular the working mothers, and young millennial women who don't yet have kids. For them it was an eye-opener for what might be yet to come. Bentonville is the world premiere of the completed film.
Why do you think a film like yours is important for people to see?
It can't be understated how important it is for working mothers to see their stories reflected in the media. And I don't mean in a sitcom or in a reality show. It's so important for women to feel validated because that empowers them to speak up and advocate for changes in their own lives.
I also think that this is a film that crosses the partisan divide. Though it isn't at all political, the film does ask people to think about how paid family leave and free public pre-k education could benefit working women. These are issues that both parties are discussing at a national level, and I hope the film will serve as a reminder that the women we see every day would benefit enormously if policymakers keep this discussion alive.
What can moms/women expect to take away from the film?
The takeaway is that there's a light within all of us to take small steps towards change. Our stories have a lot in common. I expect that many women who see this film will feel that. My hope is that the audience will come out of the theater talking about their own lives with their friends, spouses and co-workers. I hope that discussion will spark new ideas about how to make day-to-day life just a little bit better.
Do you think it's possible to balance motherhood and work? Or is that balance always shifting?
I think balance is probably impossible – but as your question implies, thinking of it as more of a see-saw might be more accurate! As one of the moms I interviewed said, "I find myself putting out a lot of little fires." Though I don't expect that to change, there are small steps we can take to make the fires smaller.
Any advice for balancing it a little better?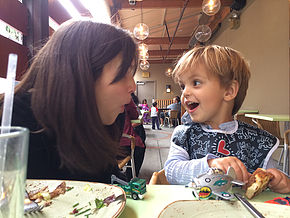 We're all afraid to ask for help. There's a sense that we all have on our game face because we don't want our children, our bosses or our spouses to know that we're about to crumble. But I think it's okay to admit we need a break. My advice is to start small. Ask your husband to do one complete load of laundry once a week. Or make dinner once a month. Whatever you think he can handle.
I understand that flexible work hours are nearly impossible at most companies. But for many salaried middle-income professionals, leaving an hour early every other week and picking up your work after your kids in bed is possible, depending on your position.
After years of thinking my co-workers would be disappointed in me if I didn't stay incredibly late, I finally drew the line and started leaving the office earlier. I actually don't think anyone noticed.
How long have you been a filmmaker in LA?
I got an MFA from USC in film and television production – and have worked in non-fiction (documentary) television since then.
Where can we see more of your work?
I've been incredibly fortunate to work on lots of interesting shows and films. I was a producer on CBS' Summer Dreams about the NBA Summer League (one of the characters is a working mom, and I produced her story), and I was lucky to work on Pivot's Welcome to Fairfax, which was about Millennial entrepreneurs. Before my career in television, I was a photographer.
Will you have an opportunity to explore Northwest Arkansas while you're here? Is there anything/place in particular you're hoping to visit on this trip?
I very much want to visit the art museum. I'm the child of a professor and my mom (who is also in the film in a series of interviews) was a researcher. They loved going to art museums. There's a photo of me at the Smithsonian when I'm about five years old standing on a grate, holding a ribbon in the air to see how the heater moved it. Clearly my interest in art has grown since then. 😉
Will you be available during BFF to chat with fans?
Absolutely! I love hearing from other women about their experiences. I'm planning to launch a national screening series so women can see the film and share their stories. I encourage people to visit the film website for information. There's also a tab "share your story" for moms who want to write in. My hope is to eventually have a vibrant page where moms can see their common challenges and triumphs reflected in the broader community. www.mothersinthemiddle.com