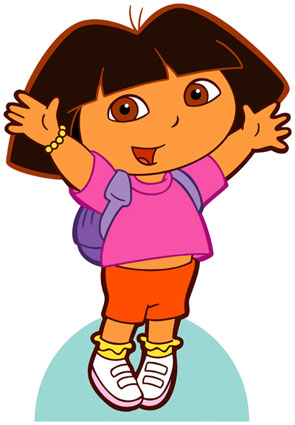 Grab your passport because you're going on a trip around the world at this year's 10th annual International Festival on June 5 from 11 a.m. to 5 p.m. in Historic Downtown Rogers!
The International Festival is turning 10 and so is one of today's favorite characters! Dora the Explorer will also be celebrating her 10th birthday at this year's festival. Come join the birthday fun with free pictures of you and Dora taken by Bedford Camera and Video. Kids can also pick up a special passport when they get there to have stamped by numerous countries represented at the festival.
The fun doesn't stop there! This family-centered event will also feature traditional ethnic foods, cultural exhibits, international dancing, music, free children's activities and an international fashion show at 1 p.m. and 3 p.m. More than 50 countries will be represented at the 10th annual International Festival.
The entire event is free and offers interesting activities and fun for all ages. While there, you'll also have the chance to win a pair of American Airlines roundtrip tickets, coach class within the contiguous 48 states, Canada & Mexico. You must be present to win. The drawing will take place around 4:45 p.m. on June 5. 
The goal of the International Festival is to promote, educate and serve the diverse cultural interests of Rogers and northwest Arkansas. The event is reflective of the diverse population of the northwest Arkansas community. The 10th annual International Festival will showcase and allow interaction with the different cultures, costumes, traditions and languages of our community.
Parking will be available at the Arvest Bank branch on Walnut & 3rd Street, the Rogers-Lowell Area Chamber of Commerce on Walnut & 4th Street, Rogers City Hall on Chestnut Street, Keith Noble Nationwide Insurance on 3rd Street, First Western Bank on Walnut & 4th Street, and the Benton County Offices on Poplar & 3rd Street.
Note: From West Walnut Street to Poplar Street down to 2nd Street will be closed starting Friday, June 4th at 6 pm until Saturday, June 5th at 7 pm