Here are two books that would make PERFECT gifts for Mother's Day which is coming up soon. But you certainly don't need a special occasion or a holiday to buy either of these books. Both are more than worthy of a spot on your nightstand.
The first one, a debut novel titled Wait til You Hear What I Heard, will have you laughing by the pool or on the beach this summer. I giggled all the way through this novel, except for those beautiful moments that brought tears to my eyes. You'll remember these characters long after you read the last page. I can't wait to get my hands on the next novel this author publishes.
And the second book mentioned here, Everything That Makes You Mom, allows you to be the writer of your own special story about your mom. (Or get one for yourself and ask your kids to start answering the questions!)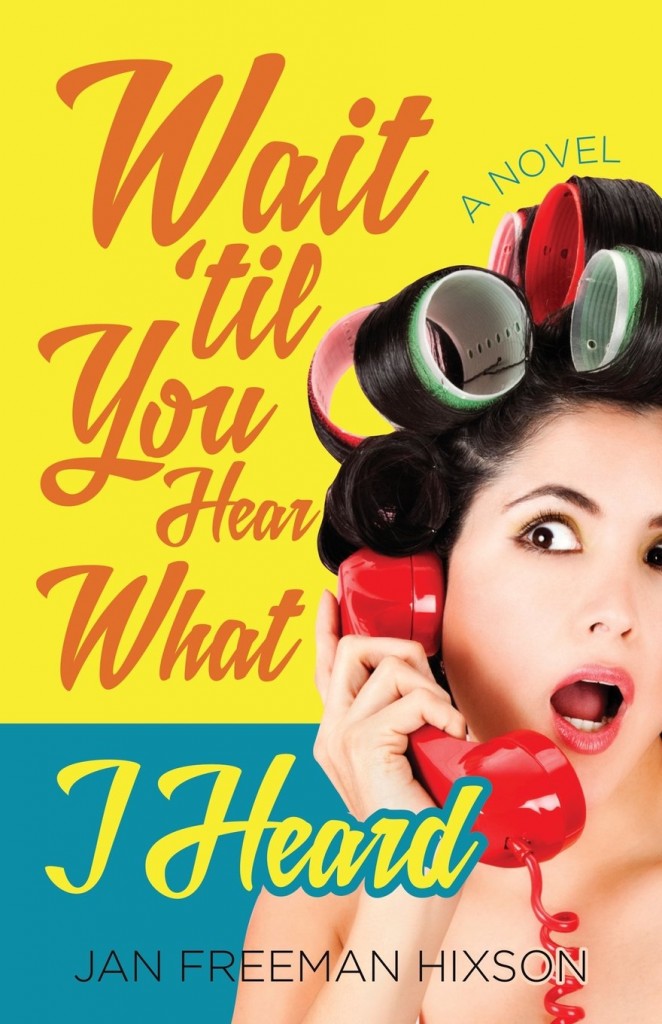 Wait til You Hear What I Heard
by Jan Freeman Hixson
Living in a small east Texas town is taking its toll on twelve-year-old Carol Ann Lawson. Love-ins and sit-ins grace the national news while sew-ins and revival meetings make front page news in Lake View, Texas. Carol Ann is bored to tears living in the Bible Belt but that is about to change.
Her life is turned upside down when a girl from California arrives and challenges small town, Southern customs from the top of her straightened hair to the bottom of her go-go boots. Carol Ann discovers there is more to life than she knew and it isn't as boring as she thought. Grab your lava lamp and a glass of sweet tea and return to 1971.
This is a five-star reader review rated book written by a Northwest Arkansas author and mom! Click here to see the reviews.
Everything That Makes You Mom: A Bouquet of Memories
by Laura Lynn Brown
You've known your mother all your life. Show her you were paying attention with this keepsake book, which allows you to reflect what you've seen back to her, one memory at a time. The book is structured with vignettes about the author's mother, each followed by thoughtful and playful questions to serve as a springboard for your own memories. Quotations about moms add reflection and wit.
This is another five-star reader review rated book by an Arkansas author and mom. Click here to see reviews.