By Rachel Smith, youth librarian at the Fayetteville Public Library
We all love a great road trip. The best ones happen in the summer when traveling to a place you've never seen – especially when your trek will end at the beach.
Families will load up the car this summer and hit the road, and here we answer the question on every road-trip mom's mind: how do we entertain the kids for that long? Audiobooks, of course! My favorite way to enjoy a good book is after dark with a big bowl of popcorn, but listening to an audiobook while I drive is a close second.
Here's your list of the best audiobooks the whole family will enjoy: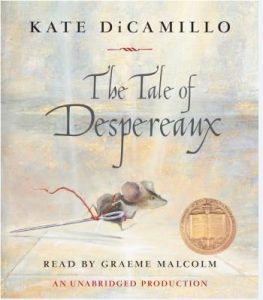 The Tale of Despereaux by Kate DiCamillo, read by Graeme Malcolm
A beautifully told story about a little mouse with a lot of courage, this one will tug at your heartstrings. This book is a Newbery Award winner and has also been made into a major motion picture.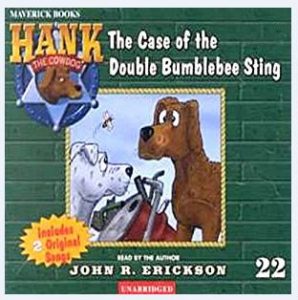 Hank the Cowdog series by John R. Erickson, read by the author
This series features the hilarious antics of a ranch dog who takes himself far too seriously. Hank and his friends will bring hours of laughs and wholesome family entertainment to your trip. My summer favorite is Hank the Cowdog and the Case of the Double Bumblebee Sting.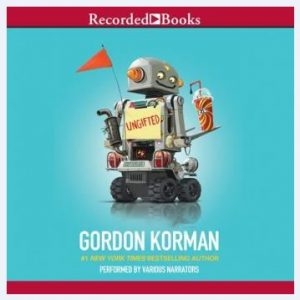 Ungifted by Gordon Korman, read by various narrators
The first in a series and a good pick for your boys who need a little push to read. Donovan Curtis is a major troublemaker and prankster, but because of a mix-up, instead of being punished he gets sent to a school for gifted and talented students. Korman will be here in Fayetteville this October for our annual literary festival, True Lit. This is a great opportunity to expose your kids to a book they'll love before they get to meet the author!
Harry Potter series by J.K. Rowling, read by Jim Dale
All right, you may have already read the series with your kids (I hope so!) but you haven't had the full experience until you've listened to the audio versions. Narrated by the incredibly talented Jim Dale, these are sure to become a treasured family favorite.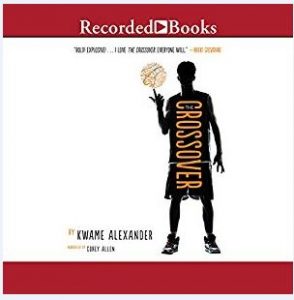 The Crossover by Kwame Alexander, read by Corey Allen
This Newbery Award-winning novel in verse tells the story of twin brothers who excel at basketball, a talent they probably inherited from their father. A tale of family bonds, friendship, and growing pains, this is a great one for middle grades. This novel also won a Coretta Scott King Honor Award and is the first in a series. Lucky for us, Kwame Alexander will also be here for True Lit. If you're travelling with teens, pick up his latest novel, Solo.
Visit us here at the Fayetteville Public Library to load up on all the audiobooks you need to make it from here to there.
Rachel Smith is a youth librarian at FPL. She maintains the juvenile fiction, audiobooks, and step up to chapter books collections. Rachel also coordinates the afterschool workshops, summer reading kickoff, and other youth events. She earned her M.S.I.S. from the University of Tennessee in 2017.