By Alyson Low, Youth Services, Fayetteville Public Library

Hello, readers. Today, I thought we could have some Fractured Fairy Tale Fun…
Once upon a time, a merry band of authors resolved to take up the charge of turning traditional fairy tales on their heads, accomplishing the feat to very jolly effect. Dukes and duchesses, counts and countesses were delighted with the stories and clamored for more. The warriors of the written word dedicated themselves to answering this call, and all was well in every kingdom across the land…
In Beware of the Bears, Mama, Papa, and Baby Bear attempt to turn the tables on the intrusive Goldilocks by letting themselves into what they believe is her home and creating comedic chaos. They are quite pleased with themselves until she has some unexpected news for them upon her return. Kids will love that the parents behave badly, flinging cereal across the room and jumping on the couch!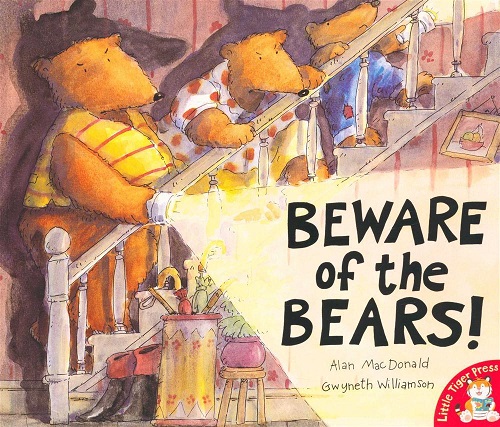 Waking Beauty is the story of a bumbling Prince Charming who, despite very obvious clues from the three fairies, cannot figure out how to wake Sleeping Beauty. His efforts are hilarious flops, and when he does get it right, he's "rewarded" in an unexpected way. This is a great book for reading aloud as kiddos will quickly pick up on the repetition of "kiss" and say it with greater exasperation each time the prince fails to grasp what he must do to rouse the drowsy girl.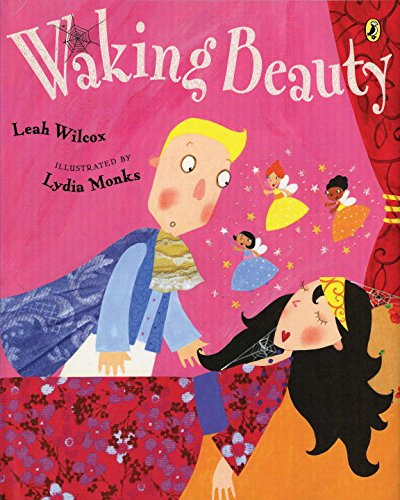 Falling for Rapunzel is also about missing the point, but this time, it's the damsel in distress who is clueless. Not quite hearing what her handsome suitor is asking, Rapunzel tosses down everything except for her golden tresses – underwear, socks, a pig, a cantaloupe, etc. Kids will love the silly illustrations, especially the horse wearing a pair of frilly bloomers on its head, and there is some clever wordplay adults will enjoy.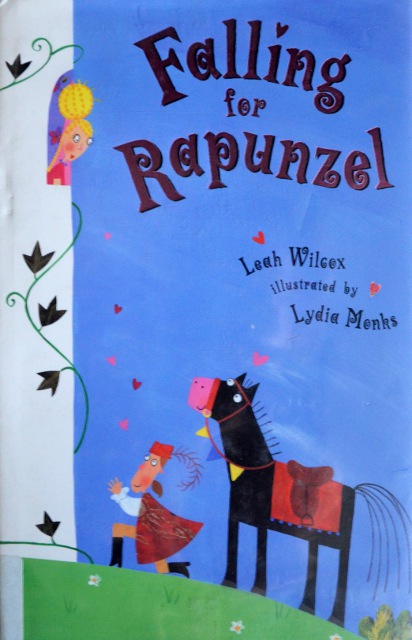 With all things princess still trending, these books will be popular at bedtime and work well for a story time at themed birthday parties and sleepovers, also. They promise gales of giggles from little ladies – and little lords, too!
More of Alyson's recommended fractured fairy tales:
Goldilocks and the Three Martians
Ninja Red Riding Hood
The Princess and the Pizza
The Three Little Wolves and the Big Bad Pig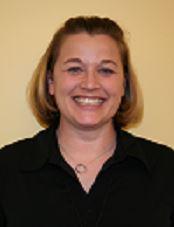 ABOUT ALYSON: Alyson Low has been a youth services librarian at the Fayetteville Public Library for nine years. She designs and leads story times for toddlers and preschoolers; develops four juvenile collections –nonfiction, graphic novels, easy readers, and read-alongs; writes book reviews for School Library Journal; coordinates Sit Stay Read – FPL's reading program with therapy dogs, and teaches after-school and summer writing classes for 3rd-12th grades. Prior to working at FPL, she was an eighth grade English teacher for nine years.