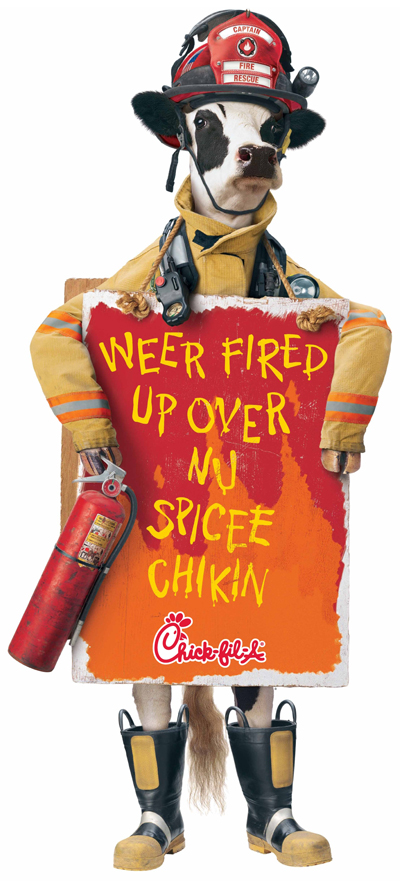 We're happy to have Chick-fil-A as nwaMotherlode's new Mealtime Mama sponsor and wanted to share some super hot news with you about the kid-friendly restaurant chain: they're introducing a new Spicy Chicken Sandwich!
You won't be able to buy the new sandwich in local restaurants until June 7. But you can try it for free Monday, May 31, through Saturday, June 5, during Spicy Premiere Week!
You just have to make a reservation. First go to the website, GetSpicyChicken.com. Then:
Select the Chick-fil-A location where you'd like to try the Spicy Chicken Sandwich.
After selecting a restaurant, choose a date and time to come in for your free sandwich.

Reservations will be available at all restaurants during Premiere Week Monday May 31-Saturday June 5 (dine-in only).
Once you select your preferred date and time, fill out a form that asks for your email address.

Shortly after, you'll receive a personalized email with a link to a personal invitation.
Just print our your personal invitation and take it to your chosen location during the reserved time.
Chow down!
On the day the spicy sandwich is available in restaurants for the first time (June 7) the Razorback Road Chick-fil-A in Fayetteville will have a special Kids' Night with the Fayetteville Fire Department from 5-8 p.m. The kids will be able to check out the fire truck outside and hang out with the firemen inside. Some of the firemen will be wearing their fire gear so kids can see what they would look like in case of a real fire. There will be coloring books and information available for the kids and parents.
It's good to know firefighters will be at Chick-fil-A in case the new spicy chicken sandwich is too hot for anyone to handle! 🙂