One of the things we LOVE about Northwest Arkansas are all the options we have to see amazing artists, musicians, actors and performers in action. There are several shows lined up this fall at the Faulkner Performing Arts Center (located on the Univ. of Arkansas campus) that sound so good. These shows would be perfect for a date night, girls' night out, an outing with grandparents and/or a chance to expose your kids to performances they've never even imagined.
Below are the dates and names of a few of the upcoming shows at Faulkner Performing Arts Center. (Get tickets while you can!)
October 5, 2018: The HillBenders present The Who's "TOMMY: A Bluegrass Opry"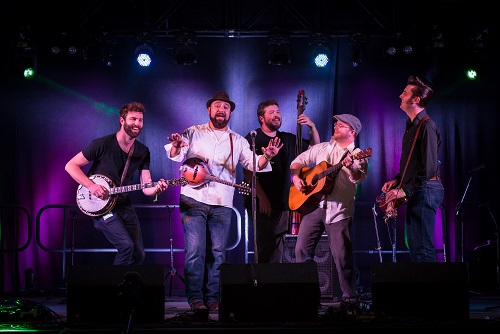 This is a 75-minute live performance of bluegrass music from Springfield Missouri's The HillBenders, complete with some fun audience participation. The show opens with a group called Maybe April, a Country Americana trio.
November 13, 2018: Gina Chavez
Gina Chavez is a multi-ethnic Latin pop songstress who is also a nine-time Austin Music Award winner. (She was named the 2015 Musician of the Year!) Her independent album topped the Amazon and Latin iTunes charts and was featured on NPR's All Things Considered. Her work has also earned praise from The Boston Globe, USA Today and the Austin Chronicle. (Students from any school will have free admission to this performance.)
November 15, 2018: Peacherine Ragtime Orchestra
The Washington Post calls this group the "premier American ragtime ensemble." This performance will celebrate the music of Scott Joplin, who was called the King of Ragtime. During this lively show, you'll hear music including the theme from the movie "The Sting" as well as the catchy tune made famous by ice cream trucks!
There are several other shows happening at the Faulkner Performing Arts Center in 2019, including an amazing show featuring a performer in an 18-foot dress that serves as a stage for the show! Keep an eye on the Faulkner Performing Arts Center calendar to see what's on the way. You can reach the ticket box office by calling (479) 575-5387.