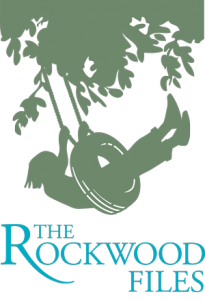 By Gwen Rockwood, newspaper columnist and mama of 3
Alaina, Christy, Jennifer and I grew up together in a small southern Arkansas town. We survived puberty and junior high school together. We cruised around in cars together singing the lyrics to every song on the Chicago 17 cassette tape. We put each other back together again after bad breakups. We dreamed, made plans and eventually stood side by side and tossed our graduation caps into the air during the spring of 1991.
But after high school and college, we scattered to different cities and, despite the sporadic phone calls, texts and Facebook updates that kept us loosely connected, we all knew that one of the things our grown-up lives were missing most was time with each other.
So during our 30s – all of us waist-deep in marriage, motherhood and work pursuits – we made a long-distance pinky swear that, during the year we all turned 40, we'd go on a girls' getaway trip to celebrate – without kids, husbands, work deadlines or anything else that would keep us from feeling like the carefree girls we once were.
Last weekend, the long-awaited trip finally arrived. Jennifer and I snapped a celebratory "selfie" picture of us on the airplane as we waited for it to whisk us away to Chicago where we met up with Alaina and Christy at the Four Seasons Hotel.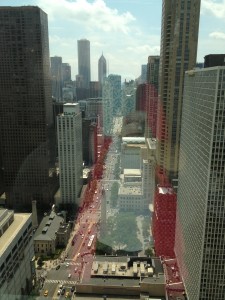 We squealed when we opened the door to our hotel room on the 34th floor which had a corner view of Chicago's skyline as well as nearby Lake Michigan. We all flopped into the king-size bed and snapped more photos to mark the beginning of our "40 and Fabulous" tour of the Windy City.
From those very first moments, I could feel the years sliding off my shoulders. Suddenly we were all just girls again, seamlessly picking up where we left off, resuming the familiar rhythms of conversations that got us through the teen years.
We agreed that our agenda for the weekend would be relaxed and spontaneous with the only "must do" activities being a visit to the hotel spa for massages and plenty of the best food we could find in Chicago.
And boy, did we find it. Halfway through our second day, we started referring to our trip as an "eating tour" of Chicago, with stops at an American bistro, an Italian restaurant, the Ghirardelli chocolate café, a great Mexican grill and a hole-in-the-wall pizza place. Between all the meals and snacks, we shopped leisurely along the Magnificent Mile, chatting, people-watching, trying things on and playing at the make-up counter – all the things you can't do with a preschooler or tween-age kids in tow. In short, it was girl heaven.
At the Mexican grill during our last night in town, our twenty-something waiter took our drink order and promptly asked for our I.D.'s to prove our age – a request that was met with howls of laughter and even a snapshot of him studying the driver's licenses that proved our middle-age status. He was probably just angling for a great tip, but it totally worked. As we toasted with wineglasses and mojitos, we felt like we "still had it."
After decadent desserts – because everyone knows calories don't count on vacation – we stayed up late into the night, shifting between silly fits of laughter, trading recommendations on everything from wrinkle creams to novels, and more serious talks about our kids, husbands, the way our parents are getting older, illnesses, worries and all the things we manage back in the real world. It was everything we needed it to be, and we all agreed that we can't let another decade go by before we do it again. We're already mulling over possible destinations for our next trip together.
What last weekend reminded me is that to-do lists can and should take a backseat when you have the rare opportunity to spend time with "your people" – the ones who know you best and love you anyway, the ones who get your jokes, know your history, and cheer for your dreams. Life is too short not to spend a little more time with your people.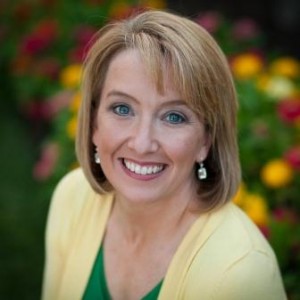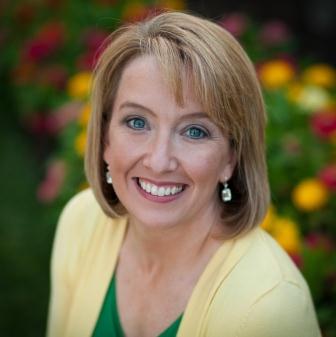 Gwen Rockwood is a mom to three great kids, wife to one cool guy, a newspaper columnist and co-owner of nwaMotherlode.com. To read previously published installments of The Rockwood Files, click here. To check out Gwen's new book, "Reporting Live from the Laundry Pile: The Rockwood Files Collection," click HERE.
Photo credit: Lisa Mac Photography