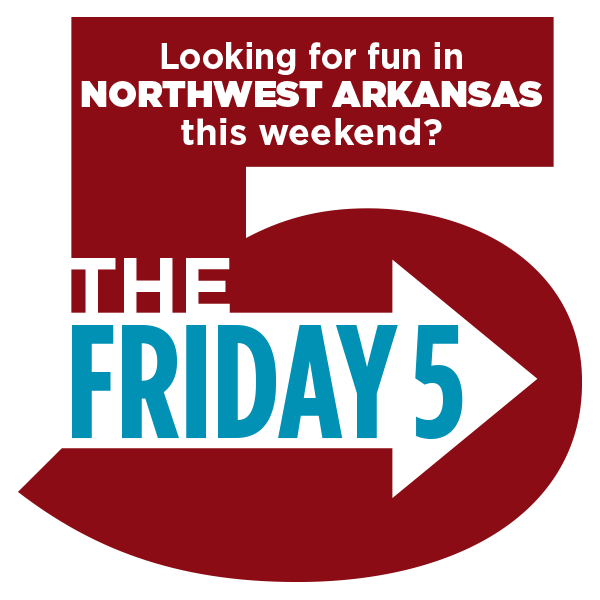 So there are more than 5 on today's list, but we're betting you're ok with that.
Things to do this weekend, March 18-20:
Karaoke at the Frisco Station Mall, Rogers, Friday and Saturday night. Do you and your kids love to karaoke? Well, this is a karaoke night for the whole family. You can come out to Frisco Station Mall in Rogers on Friday March 18 and Saturday March 19th from 4-9 pm till 9 p.m. and sing your heart out. This event is family-friendly, all ages welcome and best of all it's free.
SB Karaoke Entertainment will be set up near the north parking lot (near the Adult Wellness Center). This event will be held outside, if the weather is bad it will have to be postponed.
Click here for more information.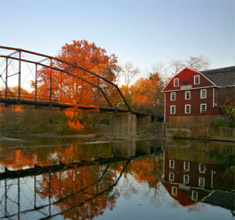 Irish weekend at War Eagle Mill, Saturday and Sunday. This weekend (March 19-20), War Eagle Mill opens with its Irish Weekend Celebration.
Enjoy live music by the Mudlarks from 11-3pm on March 19th and a Mill filled with Irish music the rest of the weekend. Fill up on our Corned Beef & Cabbage, Shepherds Pie or Corned Beef Sandwich lunch special in the Bean Palace Café.
Click here for more information.
Spring Break Special, Crystal Bridges Museum of American Art, Saturday. Not heading out on a road trip this spring break? Bring your family to the Museum to experience "The Open Road" exhibition, which offers a survey of works created by 19 photographers on the move across the nation from the 1950s to today.
These Spring Break Specials feature a variety of fun activities each afternoon, including art-making, performance, and more. This event is at 1 p.m. on Saturday.
It's free and no registration is required.
Click here for more information.
Easter events this weekend: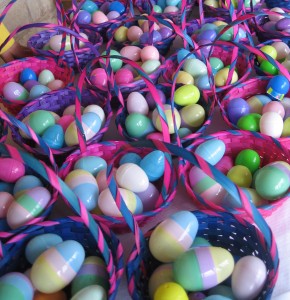 Bunny Breakfast at Applebee's, Saturday morning. All proceeds from this pancake breakfast will benefit NWA Circle of Friends for Arkansas Children's Hospital. The cost of admission gets the ticket holder a pancake breakfast, and the Easter Bunny will be present, so parents will have the opportunity to take their child(ren)'s photo. Cost: $5 per person, cash or check only.
Date: March 19
Time: 8-10 a.m.
Location: Applebee's Fayetteville, 4078 College Ave.
More info: For more information: Mary Lewallen, 479-725-0405
Mayor's Annual Easter Egg Hunt, Rogers
Did you know Easter is Mayor Hines favorite holiday? Come join the hunting fun for treats and prizes at this year's event. The Easter Bunny will be there. Kids can enjoy pony rides, face painting, an obstacle course and more.
Egg Hunt Times: 3:30 p.m. Ages 1 – 3 years. (1 parent per child / no strollers) 4:00 p.m. Ages 4 – 6 years 4:30 p.m. Ages 7 – 9 years Please NO parents or strollers on the hunting field Registration is not required. The event is shine or cancel.
Date: March 19
Time: 3-5 p.m.
Location: Veterans Park
More info: Click here
Eggstravaganza, Saturday, Farmington.
March 19, 2016 12:30-3. Egg Hunt Starts at 1:15
Williams Elementary
Annual Farmington-Area Kiwanis Egg Hunt at Williams Elementary on Saturday, March 19 from 12:30 p.m. to 3 p.m. Egg hunts by age start at 1:15 p.m. Family fun with food, games, and the Easter Bunny.
More info: Click here
Donald W. Reynolds Boys and Girls Club Egg Hunt, Sunday.
This annual community wide Easter at the Club event serves more than 3,000 community members every year.  There will be over 16,000 eggs, face painting, games, fire truck and safety trailer for the kids to explore, and door prizes.
Date: Sunday, March 20
Time: 3 p.m.
Location: Boys and Girls Club, Fayetteville
More info: Click here
Easter Eggstragavanza, Gulley Park, Sunday
This sounds like fun! Hotdog lunch and egg hunt as well as crafts, door prizes, balloon animals, and face painting.
Starts at 12:30 p.m.
Click here for more information.
CLICK HERE for more Easter Egg Hunts/events in Northwest Arkansas!