Happy weekend, mamas! Northwest Arkansas has tons of great events going on this weekend, especially the Block Street Block Party! But if you're like us, all you can think about is how summer is finally here, with all the excitement (and boredom) that brings. If you have some spare time among all the fun events, peruse our through our list of NWA Summer Camps and Activities for Kids!
WAC Presents John Luther Adams' Inuksuit
Third Coast Percussion from Chicago is returning to Fayetteville to play John Luther Adams' massive work for percussionists and other instruments. This event will be held at the Botanical Garden of the Ozarks. If you can read music and have an adventurous spirit, the group is also looking for volunteers to help them perform! (More info on the event page.)
Date: Friday, May 19
Time: 6 to 7:30pm
Location: Botanical Garden of the Ozarks
More info: Click here
Cooking Local at Fayetteville Farmer's Market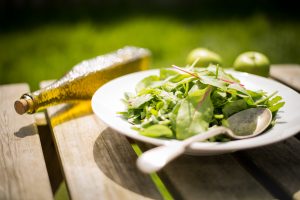 Ozark Natural Foods is hosting a live cooking demonstration at the Fayetteville Farmer's Market, featuring local greens! Chef Heather from ONF will be using market greens in salads, sauces, and more. Visitors will have the chance to taste the recipes and ask questions to recreate them at home! If you want to incorporate more local vegetables into your cooking, this will help you do just that!
Date: Saturday, May 20
Time: 9 to 11am
Location: Fayetteville Farmer's Market
More info: Click here
Barnes & Noble Storytime: Little Ree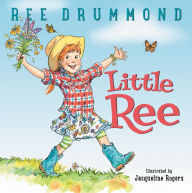 Hilarious blogger, author, and TV star, The Pioneer Woman herself, Ree Drummond brings us the first book in her new picture book series, full of stories inspired by life on the ranch. Activities to follow! 
Date: Saturday, May 20
Time: 11am to 12pm
Location: Barnes & Noble, Fayetteville or Rogers
More info for Fayetteville: Click here

More info for Rogers: Click here
Studio Squad: Board Games!
Kids ages 10 to 13 will get to use art materials, dice, and spinners to create their own board games at Crystal Bridges this weekend. Participants will get to take their creations home! This event is free, no registration required.
Date: Saturday, May 20
Time: 2 to 3:30pm
Location: Crystal Bridges
More info: Click here
7th Annual Block Street Block Party!
This is one of Fayetteville's best parties of the year! Head to downtown to kick off the summer with over 150 local vendors and food trucks, over 60 local bands, and all your favorite Block Street businesses! Dogs and kids are welcome.
Date: Sunday, May 21
Time: 12 to 9pm
Location: Block Street, Fayetteville
More info: Click here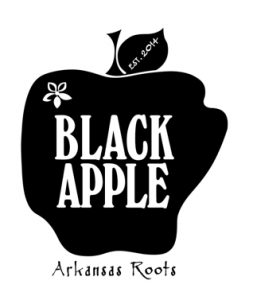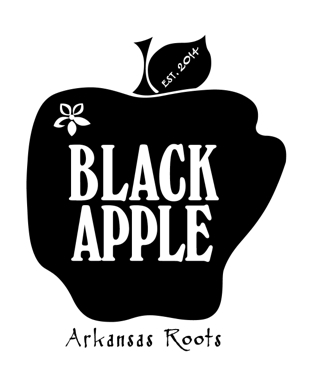 Black Apple Crossing events this weekend:
The 5 events above offer some great options for the family, but if your wish for Mother's Day is to go out on the town for a date night or a Girls' Night Out, our Friday 5 sponsor, Black Apple Crossing, always has a fun line-up of events during the week and on weekends.
This weekend they'll host the band Foggy Bobcat (tonight, Friday, May 19), and Sad Palomino (Saturday night, May 20). Ciderday Night Live music events happen almost every Saturday night. They also have Taco Tuesdays, trivia nights and book club events during the week!

Black Apple Crossing is the state's first cidery. It's located in downtown Springdale off Emma Avenue just past mile marker 13. Black Apple Crossing has produced naturally gluten-free hard apple cider with no added sulfites or other preservatives since July 2015.
Click here to visit the Black Apple Crossing website. BAX's newest cider is Hop-Work Orange, a refreshing, hoppy citrus cider that's perfect for the warm summer days coming up!