Yay for the weekend! Here's 5 events happening this weekend for a load of family fun!
Story Time at the Museum: Little Owl's Day
It's one busy day for one little owl! Join in at the Museum of Native American History to hear the story of "Little Owl's Day," plus "How the Butterflies Came to Be," songs, poems, and a coloring station! Story times are geared toward preschoolers, but kids of all ages are welcome. Free and open to the public.
Date: Saturday, September 9
Time: 10:30 – 11 a.m.
Location: Museum of Native American History, Bentonville
More info: Click here
Wet Whiskers at Wet Willy's
The Rogers Aquatics Center is going to the DOGS!! During this time, the center will be closed to the public and the pools will be open to the puppies. This event is for dogs only. Admission prices will be $10 for the first dog and $5 for each additional dog. All proceeds benefit Rogers Animal Services
Date: Saturday, September 9
Time: 9 a.m. to noon
Location: Roger's Aquatics Center
More info: Click here
Fall Music & Art Festival
Come support Terra Studios at their annual Fall Benefit Event to keep the magic going strong. Featuring 80+ Musicians, Arts & Crafts Vendors, Performers, Food & Drinks, Family Fun and so much more. Suggested Donations of $10/person will go to upkeep of the Art Park and to NEW projects.
Date: Sunday, September 10
Time: 12 p.m. – 6 p.m.
Location: Terra Studios
More info: Click here
Carnival of Peace
Due to recent events, let's shine as a beacon of hope from the NWA area to show that we can come together for no other reason than peace. Event will be at the Gulley Park Gazebo area. There will be flow dancers, carnival acts, a balloon artist, music, a candle lighting for peace, and other local non profit organizations at the event. Free admission and kid friendly.
Date: Saturday, September 9
Time: 5 p.m. – 9 p.m.
Location: Gulley Park, Fayetteville
More info: Click here
Wags and Waves
Springdale Parks & Recreation present, "Wags & Waves" a pool day for the dogs. Bring your dog to the Springdale Aquatic Center to let your dog swim and play with other dogs. The pool will be drained following this event. To get in the gate you must bring a pet donation (per dog) and proof of your dog's current vaccinations. *Donations needed are: blankets, towels, dry dog and cat food, wet dog food, wet cat food (pate variety), milk replacer, heating pads, crates, pet taxies or cash donations. All donations will go to the Springdale Animal Shelter.
Date: Sunday, September 10
Time: 1 p.m. – 4 p.m.
Location: Springdale Aquatic Center
More info: Click here
---
The 5 events above offer some great options for the family, but if you have a sitter this weekend — and you're in need of a date night or a Girls' Night Out — our Friday 5 sponsor, Black Apple Crossing, always has a fun line-up of events during the week and on weekends.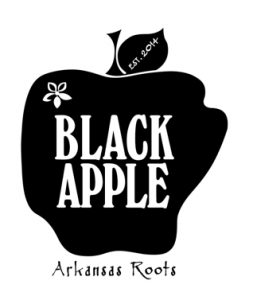 This weekend you can hear AJ Gaither (tonight, Friday, September 8), or The Stand-Up/Stay-Up Comedy Show with Jeff Zenisek (Saturday night, September 9). They also have Taco Tuesdays, trivia nights and book club events during the week! BAX has a new event every Thursday called Sip & Stretch Cider and Yoga Night starting at 7:30pm. 
The cidery is also teaming up with the Springdale Animal Shelter for an event called the Pawcasso Art Reception. The event is on Sunday October 7th, and we'll share more details closer to the event!
Black Apple Crossing is the state's first cidery. It's located in downtown Springdale off Emma Avenue just past mile marker 13. Black Apple Crossing has produced naturally gluten-free hard apple cider with no added sulfites or other preservatives since July 2015. Click here to visit the Black Apple Crossing website.
The newest cider at BAX is The Terry, a tart cherry cider that was released during the solar eclipse!