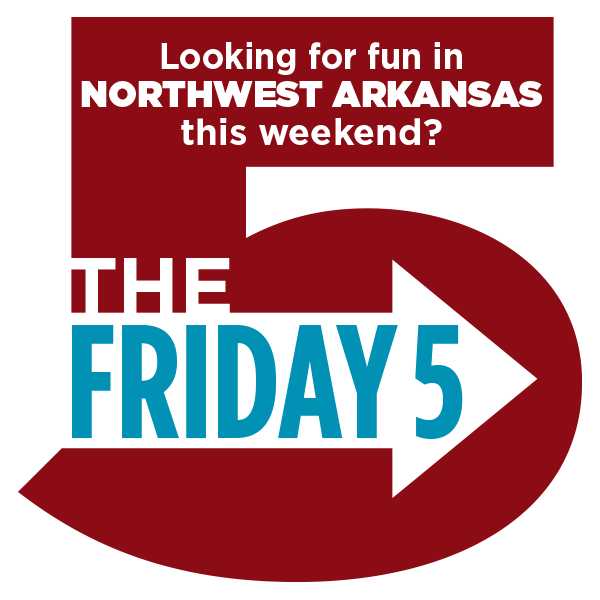 1. First Friday, downtown Bentonville, Friday. The theme for this event is "Art & Culinary" sponsored by Crystal Bridges Museum. The event will start at 11 a.m. and runs through evening on the Bentonville Square
Click here for more information about First Friday!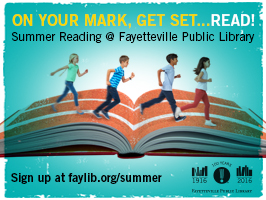 2. Fayetteville Public Library Summer Reading Club Kick-Off Party, Saturday. This fun event is Saturday (June 4) from 10 a.m. to 1 p.m.
There will be a big party + adults, kids and teens can also sign up for the Summer Reading Club.
There will be bounce houses, a photo booth, face painting, balloons, temporary airbrush tattoos, snow cones and more.
Click here for more information about Saturday's big event!
3. Springdale Public Library Summer Reading Club Kickoff, Saturday. Leave FPL and head over to the Springdale library! The SPL summer reading kickoff event is at 2 p.m. Saturday.
Stop by the children's department for fun events and to sign up for summer reading. You can also enjoy the outdoors while learning to garden with Washington County Master Gardeners.
4. Down on the Farm family day, Rogers Historical Museum, Saturday. Join RHS for free family fun! Activities, petting animals, pony rides, food, live music, etc. out on the lawn.
The event is from 10 a.m. to 2 p.m.
Click here for more info on this event and upcoming RHM events.
5. Laugh Out Loud Gala, Arts Live Theatre, Saturday night. Do you need a good laugh? Well, the Arts Live Theatre Laugh Out Loud Gala will be the Fayetteville Town Center Saturday night, just for you.
With a delicious dinner buffet, wine and beer provided by Blue Top Liquor, a live auction of terrific packages and entertainment by Phunbags Comedy Improv, the region's premiere comedy improv company, ATLLOL will be a night to remember. Arts Live will also honor local arts supporters and all proceeds from the event support Arts Live Theatre excellent Arts Education programming.
The event is from  6:30-9:30 p.m. Saturday night at the Fayetteville Town Center.
Click here for more information and tickets!
Bonus event at The Fresh Market in Rogers, Friday-Sunday (June 3-5):