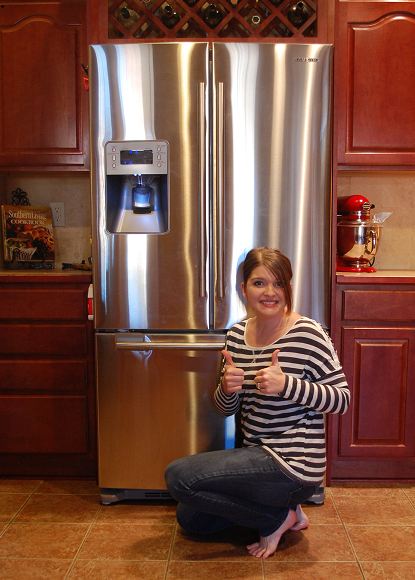 Stephanie Laney was still shaking a few hours after she got the great news that she had won the brand new fridge from Metro Appliances & More.
By the time the gorgeous French door beauty arrived at her house the day after Thanksgiving, she had recovered enough to invite most of her friends and family over to gaze at its gorgeousness. Stephanie said it was bigger than expected, but fit perfectly in her kitchen. We think it looks great! We love that in the picture below you can already see kid stuff on the side of the fridge. It's already right at home.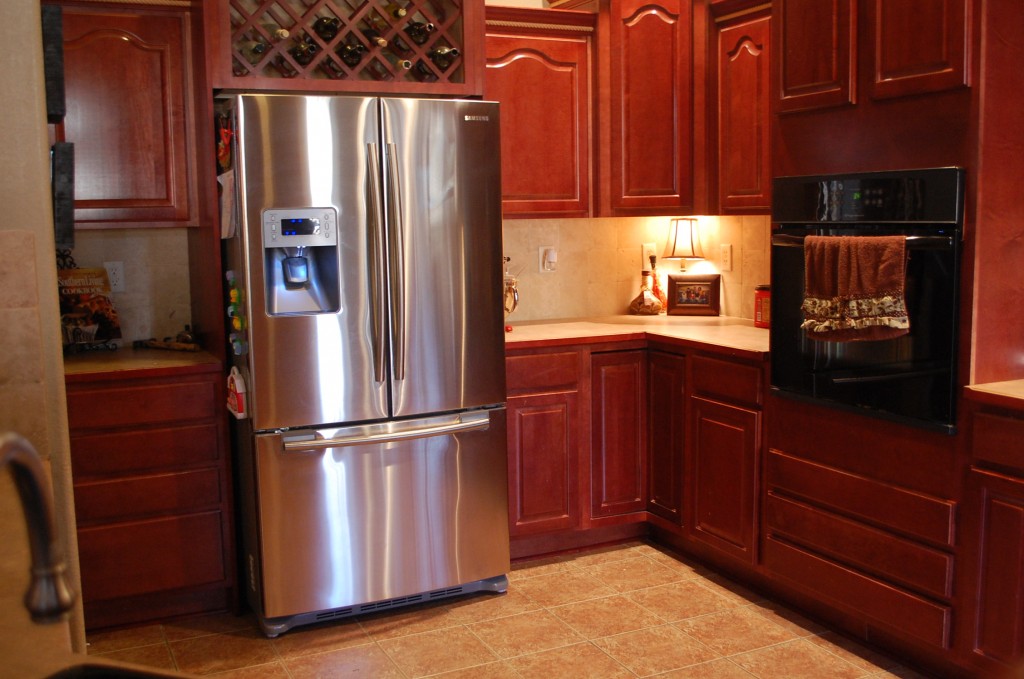 The 26-year-old mama of three is giving her old refrigerator to a single mom friend who's building her first house. "I truly feel so blessed to have won this refrigerator so I'll do what I can to pass on a blessing," she said.
Stephanie said when she was younger she always dreamed of being a wife and mom and is loving that she's living that dream. She and her husband, John Mark, will celebrate their sixth anniversary on December 10th and she is mother to Roman, Avery and (surprise bonus baby!) Ella.
"As shocked as I was [about Ella] I can't imagine life without her, and the truth is as tired as I get and as frustrating as some days are I would be happy to have 7 more. They are wonderful," Stephanie said.
Stephanie was a medical-surgical nurse before she resigned to stay home with her first child. She and her family attend New Heights church in Fayetteville.
"When I'm not cooking, cleaning, nursing a baby, running errands, dropping kids off and picking them up or grocery shopping I love refinishing and repurposing furniture, crafting and sewing," she said.
Congratulations, Stephanie, and to the whole Laney clan!