We stopped by a Fayetteville MOM'S Club event recently while Joy Davis and her mother, Cora, of Abrakadoodle of NWA  taught an art class to some adorable preschoolers.
We were so impressed by how the Davis' engaged the kids and took them step-by-step through the process of making an lovely lion like that of LeRoy Neiman's "Portrait of the Lion". Here's Joy with a picture of the finished product (and the original portrait):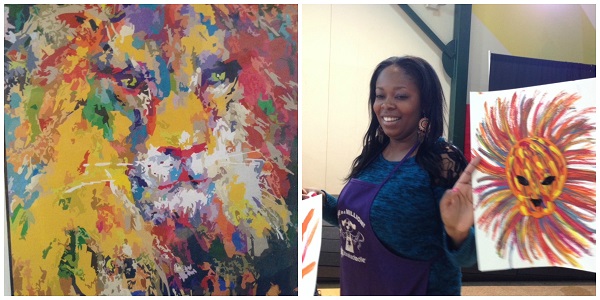 Abrakadoodle art classes are for kids 2-12 and this new NWA art business offers after-school programs, birthday parties and summer camps.
They've got some great summer camps coming up at the Fayetteville Underground which is over on the Square in Fayetteville. CLICK HERE to read more about their summer classes!
Here are some extra pics of the MOM's Club moms working with their kids on the lion painting: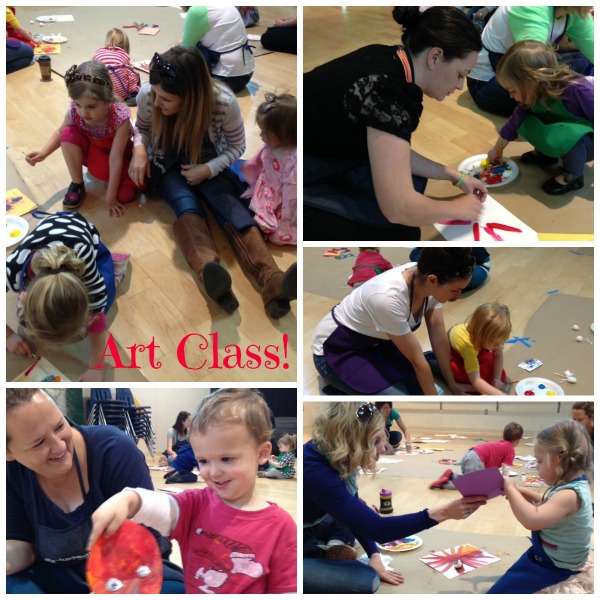 If you need a birthday party plan, Abrakadoodle can also help you with that. They do face painting as well as bring the arty party to you. Don't you just love this unicorn face painting?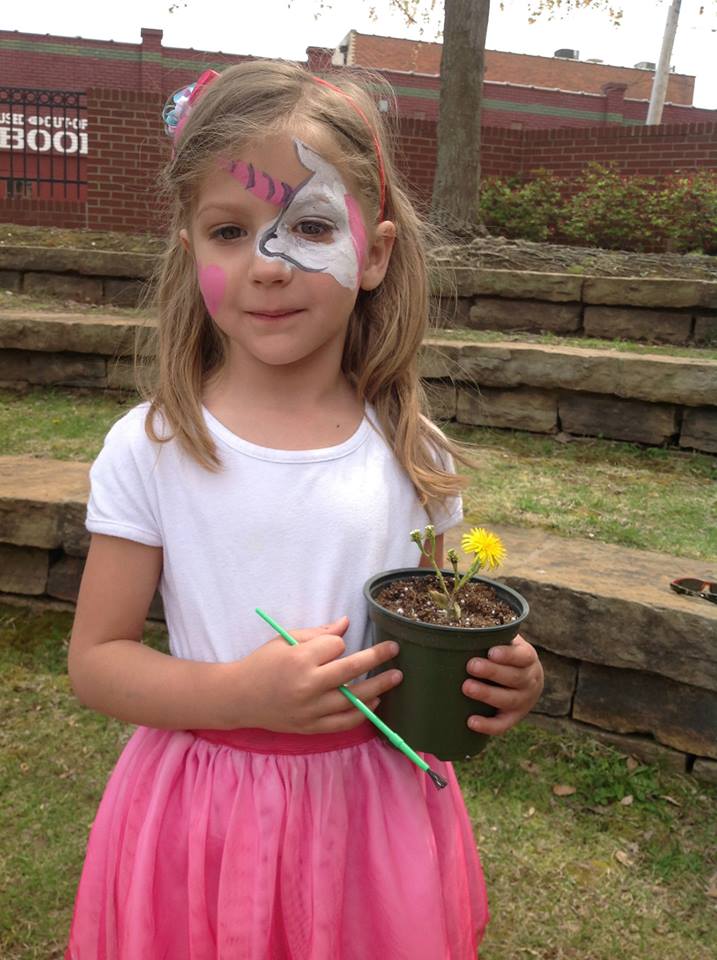 We ♥ our sponsors! If you book a birthday party — or sign up for a summer camp — with Abrakadoodle of NWA, let Joy and Cora know you saw their ad here on Motherlode!