Editor's note: Trike Theatre is a paid sponsor in the featured section of our 2021 Northwest Arkansas Summer Camps & Activities Guide. This story offers additional information about Trike Theatre's summer camps and contact information.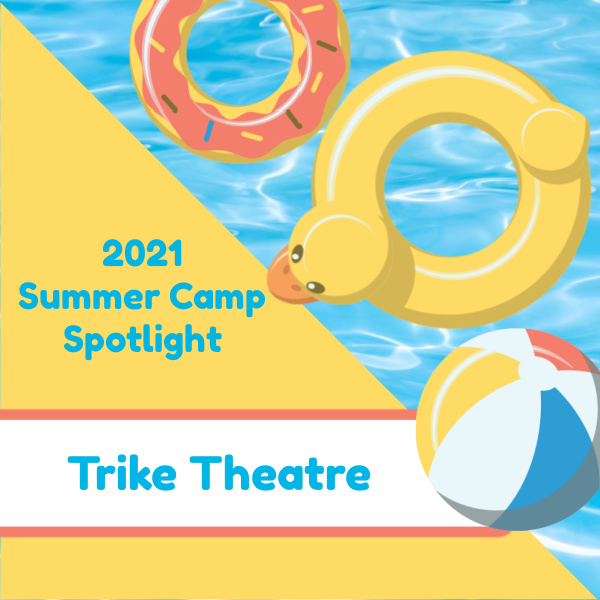 About Trike Theatre camps:
Trike Academy Summer Camps are BACK! Trike will be hosting camps at their location in Bentonville and at a few satellite locations around Northwest Arkansas. These camps are perfect for beginners as well as kids who have been acting for years. Camp scholarships and siblings discounts are available.  Contact chris@triketheatre.org or mollie@triketheatre.org for camp questions or visit the FAQ Page. If a camp is sold out: Contact wesley@triketheatre.org to be placed on a wait list.
Camp ages: Kindergarten through 18 (grouped by age range)
Safety precautions: Trike campers and staff will practice social distancing and will wear masks (with scheduled "mask breaks" outside with supervised spacing). Camp sizes are also smaller this summer to allow for social distancing. For more info on this summer's safety precautions, click HERE to visit the FAQ's page.
Phone: (479) 464-5084
Address: 902 SW 2nd Street, Suite F, Bentonville, Arkansas
Cost range: $165 to $365, depending on length and type of camp
Camp dates: Beginning in early June and running through August. Click here for specific dates for different camp themes. 
Camp themes: 
Dream World
Trike Theatre Experience
Adventures in Wonderland
Down the Rabbit Hole
Trike's School of Magic
Broadway Bound
Tiger in My Soup
Click here for detailed information about specific camp dates and times for Trike Theatre summer camps.