Editor's note: Rogers Activity Center Summer Camp is a paid sponsor in the featured section of our 2018 Northwest Arkansas Summer Camps & Activities Guide. This story offers additional information about RAC's Summer Camp as well as contact info.

Camp name: Rogers Activity Center Full-Day Camp
About RAC camp: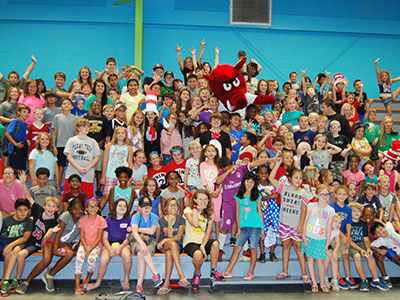 You can choose the weeks you want in June, July and August. There will be 4 field trips a week during summer camp: Turpentine Creek, swimming, bowling, skating, movies, and many more!
For over 30 years, RAC has offered a Summer Day Camp program to keep kids happy and active. Children are provided breakfast, lunch, and an afternoon snack.
Campers will go on field trips, play games, participate in RAC's summer reading program, and enjoy arts and crafts while making new friends. The RAC is a licensed childcare facility.
Address: 315 W. Olive St., Rogers
Phone: 479.631.0336
Age group served: Grades 1st-7th
Camp dates: June, July and August, Monday-Friday 6:30am-6:30pm
Camp cost: $105 per week (RAC membership required)
About RAC:
The Rogers Activity Center is open 89 hours per week, year-round. The Rogers Activity Center has served the recreational needs for individuals of all ages for over 30 years. The Rogers Activity Center houses the programs for the Rogers Community School Recreation Association.
RAC amenities:
Aerobics room

Cardiovascular room

Out of School Childcare Programs

Meeting rooms

Men's and women's dressing rooms with showers

Several classrooms

Two full size gymnasiums

Walking track

Wi-fi