Editor's note: FAC ARKahuna Summer Camp is a paid sponsor in the featured section of our 2018 Northwest Arkansas Summer Camps & Activities Guide. This story offers additional information about the FAC ARKahuna Summer Camp as well as contact info.

Camp name: FAC ARKahuna Summer Camp
About this camp: Camps at Fayetteville Athletic Club are offered weekly this summer, starting May 29th. Choose your favorite weeks — or all of them! Camp includes 2 field trips per week (no extra charge), swimming, sports, arts and crafts, snacks, weekly challenge competitions, Big Kahuna Character Value weekly awards. Camp is offered Monday through Friday from 7:30 a.m. to 6 p.m.
Address: 2920 East Zion Road, Fayetteville
Phone number: 479-587-0500
Age group served:
K – 6th grade: 2 Field Trips per week (must be entering Kindergarten in the fall and max age is 12 years)
Preschool ages: 3-5 years  – 1 Field trip per week and one on-site party per week
Camp dates: Camps offered weekly, May 29 –  August 10, 2018.
Camp field trip highlights include:  Swimming, boating, fishing, art, mini-golf, skating, bowling, water parks, arcade games and much more!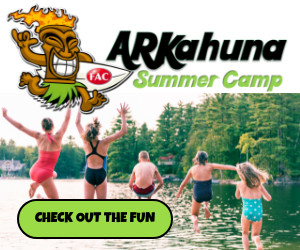 Cost: 
MEMBERS: $159 per week/ per camper
NON-MEMBERS: $199 per week/ per camper
Sibling discount: $5 off per week
Camp registration fee:   $39 per camper (paid one time for the summer)
Early bird special – register before April 15, 2018 and receive $10 off the registration fee per child
FAC is also offering 1 week of APEX Tennis Camp: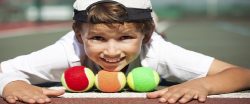 June 11-15, 2018
Tennis Camp time:  9:00 AM – 12:00 Noon
Members:  $150 per camper
Non-Members:  $199 per camper
Open to beginner and intermediate level players: ages 4 – 12 years. Early drop off beginning at 7:30 AM offered at no additional cost.Tennis Campers can also extend their day and join ARKahuna Camp from 12 noon – 6 PM for an additional $99 per camper.