Editors' note: Camp Invention is a sponsor in the featured section of our 2017 Northwest Arkansas Summer Camps & Activities Guide. This story offers additional information about the camps and contact info.
Summer Camp Name:
Age group: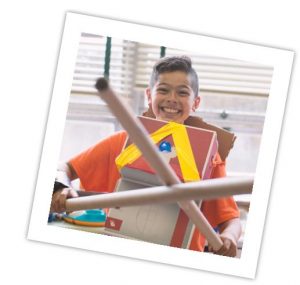 Children entering kindergarten through sixth grade
Camp Invention locations in Northwest Arkansas:
Holcomb Elementary School: June 12-16
2900 North Salem Road
Fayetteville
Bonnie Grimes Elementary: June 19-23
1801 S. 13th St.
Rogers
Butterfield Trail Elementary School: July 10-14
3050 Old Missouri Road
Fayetteville
Discount codes: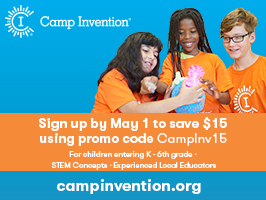 Early registration discounts are available. Use promo code INNOVATE25 by 3/20 to save $25 on registration or INNOVATE15 after 3/20 to save $15. Availability is limited, so visit www.campinvention.org or call 800-968-4332 to secure your child's spot today.
This camp is known for: 
Fueling imaginations! Camp activities explore connections between science, technology, engineering and innovation.
A nonprofit program of the National Inventors Hall of Fame®, Camp Invention allows children to experience real-world problem solving, creative thinking, invention, and teamwork. Modules include challenges and achievements from the brightest thinkers around—the Inductees of the National Inventors Hall of Fame!
What's on tap for camp this summer:
This summer, children will work together to transform the terrain and ecosystem of a distant exoplanet. They will also take risks as budding business owners, blast rockets, fire air cannons, fling rubber chickens, and wire circuits to create their own Spy Gadget Alarm Boxes! Local, certified educators lead this week of hands-on activities that fuel children's confidence in their natural ability to dream and create.
Here's a little sneak peek to see what kids will learn at this year's Camp Invention program, Launch!:
For more information about Camp Invention camps, click here, call 800.968.4332 or email campinvention@invent.org.
Save
Save
Save
Save
Save