Editor's note: Trike Theatre Summer Camp is a paid sponsor in the featured section of our 2018 Northwest Arkansas Summer Camps & Activities Guide. This story offers additional information about Trike's camps as well as contact info.

Camp name: Trike Theatre Summer Academy Camp
What kinds of camps will Trike offer?
From high adventures on the pirate seas to Hogwarts to camp Half-Blood, kids will have a blast at Trike Theatre's summer camps. Not only will they have fun, those interested in sharpening their singing/dancing/acting skills will have plenty of opportunities with the Camp Broadway series or at the 1-Act Play Camp.
This summer, Trike Academy Camp is being sponsored by Clif Bar & Company, which is providing healthy snacks for campers. So if the kids get hungry (which is definitely a given at a fun theatre camp!) or if someone has forgotten a snack, Clif has them covered.
Trike Theatre will host summer camps in Bentonville at their downtown space and the Bentonville Community Center, as well as the Arts Center of the Ozarks in Springdale.
Are there any upcoming auditions for summer production camps?
Yes! Trike is holding auditions for two summer productions: The Wizard of Oz and Madagascar Jr.
The Wizard of Oz – 2 week camp, June 18-29
Madagascar, The Musical Adventure Jr – 3 week camp, July 9-29
Auditions – April 7, 1-5 pm at Arts Center of the Ozarks in Springdale
Auditions – April 14, 1-5 pm at Trike Theatre in Bentonville
You can audition for one production camp or for both production camps.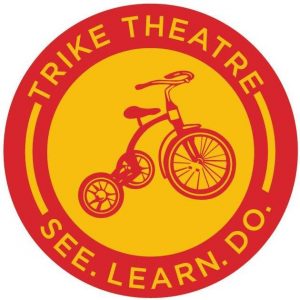 Address: Trike Theatre, 209 NE 2nd St., Bentonville, Bentonville Community Center (1101 SW Citizens Cir, Bentonville) and Arts Center of the Ozarks (214 S Main St, Springdale).
Phone: 479-464-5084
Camp dates and themes:
June 4-8: Shakespeare
June 11-15: Pirates Ahoy!
June 18-22: Camp Broadway
June 18-29: The Wizard of Oz
July 9-27: Madagascar Jr.
July 9-13: Harry Potter Camp
July 16-20: 1 Act Play
July 16-20: Camp Broadway
July 23-27: Knights, Princesses and Dragons
Aug. 6-10: Percy Jackson Camp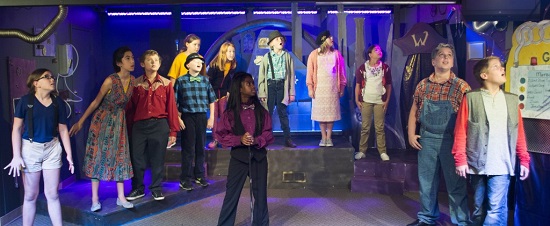 Age group(s) served: Pre-K through 12th grade
Cost: Varies by camp
What are some upcoming Trike shows?
**CHICKEN STORY TIME (a Little Trike production)
Performances: March 13 – March 17, 2018 and May 15 – May 26, 2018
**LILLY'S PURPLE PLASTIC PURSE (a Main Stage production)
Performances: April 12 – April 25, 2018
CLICK HERE to visit Trike Theatre's camp page for more information.