Editors' note: Explore Branson is a sponsor in the featured section of our 2017 Northwest Arkansas Summer Camps & Activities Guide. This story offers additional information about summer activities in Branson and where to find more in the summer months.
Branson Summer Events & New Attractions 2017
If you're looking for a nearby getaway that's going to make the kids happy this summer, take a trip to Branson. We're excited to see they have several new attractions to try in 2017:
The Runaway at Branson Mountain Adventure Park puts riders in control as they navigate the area's hilly terrain, in individual carts, during an exciting downhill voyage. (My family rode the Runaway during our recent trip to Branson and we had a BLAST. Definitely one of the highlights of our weekend.)
Bigfoot on the Strip offers a bird's-eye view of Branson and the choice between a saddle-swing ride, a more leisurely voyage to the top of the 200-foot tower and one that includes a 200-foot free fall. Bigfoot on the Strip is the fifth attraction investment in Branson for the owners of Branson Zipline Canopy Tours, Parakeet Pete's Waterfront Zipline, Parakeet Pete's Steampunk Balloon and Fast Shot Shooting Gallery. The centerpiece of this $10 million attraction is a 200-foot free-fall tower. Two of the rides are extreme rides for serious thrill seekers, while the third is a calmer ride offering more of an Ozarks viewing experience
At Fritz's Adventure, climb, slide, tunnel and explore more than 80,000 square feet of obstacles that bring outdoor adventures, like rock-climbing, indoors.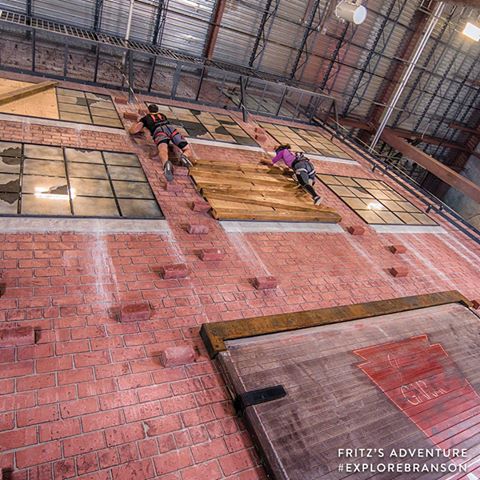 The Promised Land Zoo is expanding in 2017. A new area will offer drive-thru and tram tour areas, a café, a playground and an indoor theater for live-animal shows.
Upcoming events:
In April Silver Dollar City hosts its new "Festival of Wonder." This unique entertainment experience has eye-popping performances, in the form of the Earth Harp (the world's largest playable stringed instrument), along with singers, dancers, acrobats, musicians and painters. "Festival of Wonder" runs through April 30th.
Live shows to see:
For families that love Branson's live shows, celebrate 2017 with Presley's Country Jubilee, which is celebrating 50 years, and see The Haygoods, who are commemorating 25 years of performing in Branson.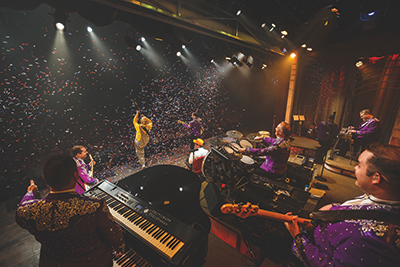 Speaking of great live shows, Showboat Branson Belle is unveiling a new noon show, "Country on the Lake" this year. This concert cruise on the 700-passenger paddle-wheeler features country music and classic rock hits of yesterday and today.
Branson Family Favorites
Of course, we all love those family favorites Silver Dollar City, White Water and the Hollywood Wax Museum! And don't forget that they added the HUGE Ferris wheel last year with is fun to ride and all beautiful to watch in the evenings when they run the light shows.
Click here to Explore Branson a little further in 2017!
Stay up to date on Branson events and activities on Facebook, Twitter and Instagram.
Save
Save
Save