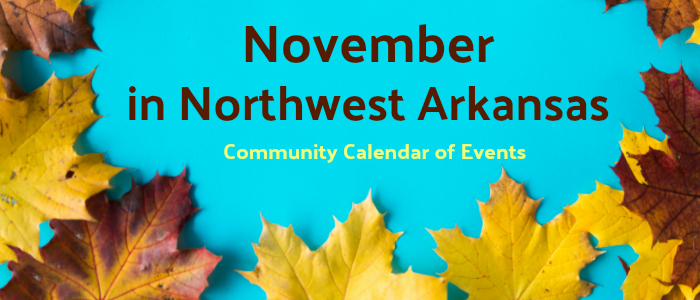 November is here, mamas, and we've got you covered if you're looking for fun events to enjoy with the family! Click on the name of any event title below for more details.
The Jones Center invites you to a breathtaking stage performance that combines secrets of a timeless craft, mesmerizing visual music and the artistry of object manipulation. Hideaway Circus presents REFLEX – a new show from the mind of master juggler and visual artist Jay Gilligan. Tickets are $10 per person. One ticket price per person includes access to all of the day's FamJam events.
FamJam is hosted by the Jones Center once a month, September through May 2024. The themed days start with a morning movement class to get your heart pumping. Then, cool down with public-session swimming at the aquatic center (12-6pm) or ice skating at the ice arena (12:30-2:30pm and 7-9pm). At 2 p.m., families can gather at the stage for a live performance that combines learning, entertainment and fun. 
Date: Nov. 11, 2023
Time: Various events all day
Location: The Jones Center for Families, Springdale
Join Park Interpreter Chris on an easy 0.5-mile hike on the Sinking Stream Trail and discover the beautiful variety of leaf colors and shapes as Mother Nature puts on a colorful grand finale to the growing season. Learn more about our forest at Hobbs State Park and what you can do to help Mother Nature this fall. Meet at the Sinking Stream Trailhead.
Date: Nov. 11, 2023
Time: 10-11 a.m.
Location: Hobbs State Park, Rogers
Experience Northwest Arkansas' most popular boutique shopping event, with thousands of unique gifts from over 175 carefully selected merchants. The best in boutique clothing, gifts, home decor, gourmet treats, beauty, and more…all under one roof! Tickets and info available at 
www.nwaboutiqueshow.com
.
nwaMotherlode is a proud sponsor of this event (for many years)!
There are two special events outside of general admission hours:
VIP Earlybird Shopping, Friday, 11/17/23, 9-11 a.m. Get first dibs on all the fabulous shopping during our VIP Event! You'll receive free return admission ALL WEEKEND during general admission shopping hours and the chance to win our best door prizes. We'll also have live jazz from The Rachel B Band and freebies throughout the venue while they last!  A portion of proceeds benefit the projects of the Junior Civic League. Concessions will be available. This portion of the show is stroller-free.* ($20 online or at the door)
Girls Night Out, Friday, 11/17/23, 5-9 p.m. Enjoy fun tunes, photo booth and cash bar while you shop. Enter to win dozens of amazing door prizes! All GNO guests will receive free return admission Saturday, 9:00 a.m. — 6:00 p.m. A portion of proceeds benefit The Junior League of NWA. Concessions will be available. This portion of the show is stroller-free.* ($15 online or at the door)
Date: November 17-18, 2023
Times: See above for special events. General admission times on Friday are 11 a.m. to 4:30 p.m. and on Saturday from 9 a.m. to 6 p.m.
Location: Rogers Convention Center
Crystal Bridges is offering unique themed activities each afternoon of November (minus a few dates) so you can make warm memories with your family, friends, and community throughout the fall break. Visitors of all ages can enjoy creating, dancing, playing, and finding inspiration in nature and art. Free, no tickets required.
Dates: Nov. 18-26, 2023 (minus a few dates)
Time: Drop by anytime from 1 to 4 p.m.
Location: Crystal Bridges Museum, Bentonville
Come to the Hobbwarts School for young wizards and witches for this fun, kid-friendly program as we learn about the owls of Hobbs State Park with Professor Whoratio Owliver (a.k.a. Park Interpreter Chris). Everyone is welcome to come dressed in a costume or your robe to represent your house!
Date: Nov. 18, 2023
Time: 11 a.m. to noon
Location: Hobbs State Park, Rogers
Friday, November 24th, 1:00 – 4:00 p.m.
Join Hobbs State Park for an alternative to shopping on Black Friday by getting outdoors in nature with your family and friends #Green Friday #OptOutside
Date: Friday, Nov. 24, 2023
Time: 1-4 p.m.
Location: Hobbs State Park, Rogers
Downtown Springdale Alliance is hosting two big holiday events this season. Christmas on the Creek takes place on Saturday, November 25 from 12-9PM followed by the Hot Cocoa Crawl on Friday, December 1 from 5-8PM.   Christmas on the Creek is a beloved holiday tradition in downtown Springdale and a daylong event that features the Emma Exchange, a local artisan and maker's market, pictures with Santa on the grounds of the Shiloh Museum of Ozark History, live music & the lighting of the Christmas tree in Shiloh Square. The festivities culminate with the Christmas Parade of the Ozarks hosted by the Rodeo of the Ozarks.
The Hot Cocoa Crawl is a crowd favorite with hundreds of people crawling through downtown Springdale and making stops for a variety of hot chocolate beverages. This year the Hot Cocoa Crawl features more than 15 stops with many of them offering an international twist on the festive drink. The Hot Cocoa Crawl coincides with the Springdale School District's annual Caroling on the Creek celebration which takes place from 5-7PM in Turnbow Park. The community is invited to stop by to enjoy the caroling and see Santa! Hot Cocoa Crawl tickets are on sale here.
These events take place within the Downtown Outdoor Dining District where people can enjoy the festive mood and lights while grabbing a bite to eat and drink.
Date: Nov. 25, 2023
Time: Varies
Location: Downtown Springdale
A night of social dancing and culture, featuring feel-good music from local DJs, African wines and handmade items, and creative NWA-based entrepreneurs at Crystal Bridges Museum. Presented by Her Set Her Sound in collaboration with The Empowerment Initiative, this program showcases music, culture, and contributions inspired by the African diaspora. Come celebrate the legacy of the Mother Continent and explore a fusion of cultures in this one-of-a-kind event. From 6:30 to 8 p.m., you can enjoy wine and handmade goods from various regions across Africa while beading with Emily Wasonga or learn dance sequences inspired by Afromusic from local dancer Kamree Clark. From 8 p.m. to midnight, hit the dance floor with music from local DJs including DJ Dribblz, Hartthrob, and DJ Elz playing Afrobeats, Amapiano, Dancehall, and more.
Date: Nov. 30, 2023
Time: 6:30 p.m. to midnight
 Location: Crystal Bridges Museum, Bentonville