Note from the mamas: Prism Education is a new Summer Camp Guide advertiser. Help us welcome them!
We've heard so many great things about what Prism Education Center has been doing for kids in the Northwest Arkansas area. And we're so impressed with how they've been growing!
Prism has some summer classes — and camps — available this summer, even if your kids don't go there there during the regular school year.
We asked the executive director, Misty Newcomb, a few quick questions so we could find out more about this top-notch center:
Tell us about Prism Education Center and how long it has been in Fayetteville:
Prism Education Center is a preschool through 10th grade private school. We are expanding by one grade each year until we have a full PK – 12th grades school. We have three campuses located in Fayetteville.
These campuses will be merged into one campus in 2016 when we complete our new facility. In addition to our preschool and private school programs, we also have after school and summer programs. These are open to students from all schools in Fayetteville.
Students who graduate from Prism will be college ready, career ready, and life ready. A strong school culture and emphasis on character and values create a positive environment where we can run our personalized education programs.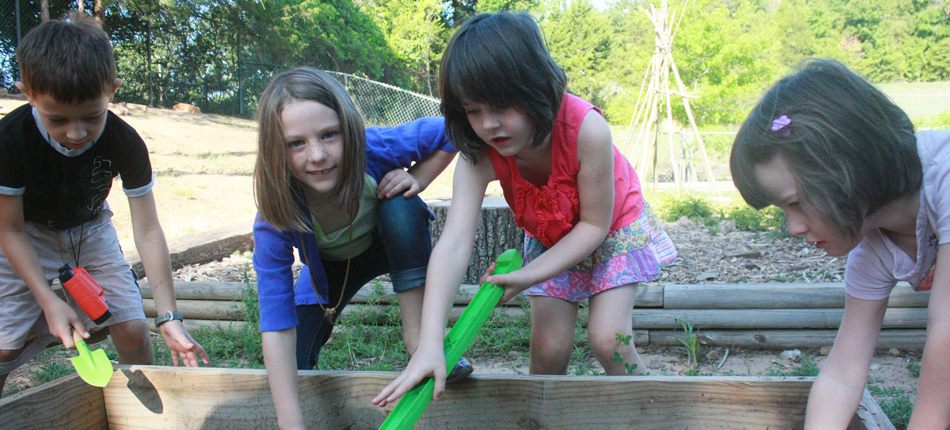 Is Prism Education Center a charter school or a private school? Do parents pay tuition?
Prism is a private school, so parents pay tuition. However, it is important to us that families from all incomes can participate in our world-class educational programs so tuition is calculated on a sliding fee basis. As a result, over 50% of our students receive tuition discounts or scholarships.  Tuition rates are available on the website as well as the sliding fee scale that we use to calculate tuition discounts.
Where are your facilities located?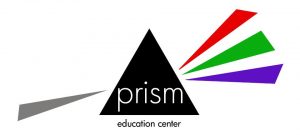 We have 3 campuses:
♦ 2190 S. Razorback Road primarily serves our Kindergarten-2nd grade
♦ 10 S. College Avenue is home to 3rd-10th grade students
♦ 10 S. Willow Avenue is home to our youngest, 6 weeks to 5 years old
We are excited to be in the midst of a campaign to build a new facility on Morningside Drive in Fayetteville.
Do you offer full-time care in the summer? What about shorter summer camp options?
We offer a full summer program for students preschool to 4th grade that runs from June 1-July 29. Parents can sign up for 5-day, 3-day or 2 –day slots that run from 7:30-5:30. Students in this program will experience an enriching environment with low student-teacher ratios as they discover a different country each week through the Arts and Project-Based Learning in our "Around the World in 40 Days!" themed program.
We also have weekly camps for students in 4th-10th that do not require a full-summer commitment. These are one-week camps that emphasize either Arts or STEM programs. These camps run 5 days a week from 8-3 for one week at a time.
Do your summer programs have a theme this year?
Yes, our camps for older students are either Arts based or STEM based. The theme for the full summer program for students under 3rd grade is "Around the World in 40 Days".
What about in the Fall? What ages/grades are offered at Prism?
The 2015-16 school year will begin in mid-August for Kindergarten-10th grades.
How does your after-school program work?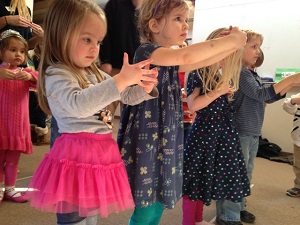 Students enrolled in our private school can stay from 3-5:30pm for an extra $30/month. Students not enrolled in Prism's private school can still attend the program for $150/month. The afterschool program includes an hour of outdoor exploration, a snack prepared by the cooking club, homework and/or tutoring, and clubs such as choir, archery, sports, scrapbooking, technology, African dance, ballet, music, and more.
And you teach/care for babies, too, right?
Yes! Our Willow Heights campus accepts infants from 6 weeks to 5 years of age. We currently have a big wait list for all of our early child programs, but we still encourage families to get on the list if they are interested. We will be able to accommodate more students in our new facility.
What's the environment like for kids at Prism?
Prism is a values-based non-profit private school unlike any other program in northwest Arkansas. Prism Education Center operates a Kindergarten to 10th grade private school. Students are grouped in mixed-age classrooms that utilize a blended approach to education using direct instruction, independent and digital learning, as well as project-based learning.
Students are grouped by their ability for both math and literacy and are grouped by developmental ability during content courses. Prism Education Center strongly emphasizes visual and performing arts and integrates the arts, history, and science into all aspects of the curriculum. Prism believes in a fully inclusive environment and welcomes children with special needs. Character development is an integral component of all of our programs.
For more information about our educational philosophy we encourage parents to visit our website.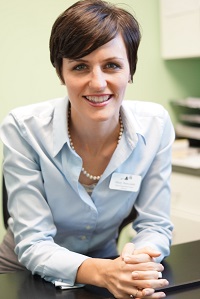 ABOUT MISTY NEWCOMB: As the Executive Director for Prism Education Center, Misty Newcomb serves as the "hands-on" member of Board of Directors for Prism Education Center. Prior to this, she served as the Chief of Staff for the Office for Education Policy, a service unit for policymakers and education leaders in Arkansas that operates out of the Department of Education Reform in the University of Arkansas. Throughout her professional career, Ms. Newcomb has served children and families through humanitarian and educational programs both in the United States and internationally. She is involved in service positions outside of Prism Education Center throughout the state of Arkansas. Misty and her husband Clay live with their four children in Northwest Arkansas. When not engaged in the previously mentioned activities, she and her family can be found engaging in their favorite past times—hiking or running through the Ozark Mountains.