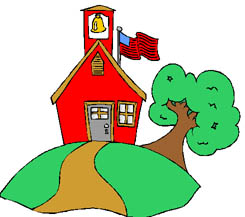 It's time to think about summer child care and also —  don't cry mamas — time for those big kids to start kindergarten this fall. Sniffle.
We'll start with some kindergarten registration dates, then go to a few programs we know about for the summer. Please comment below if you know of other summer programs NWA moms might be interested in. Thanks!
Bentonville School District: Parents of kindergarten students residing in the Bentonville School District with a student five (5) years of age on or by August 1st, may begin online pre-registration. Online pre-registration started on Monday, February 7, and will run through 3 p.m. Friday, February 18, 2011. If you choose to waive kindergarten enrollment for the 2011-2012 school year, please complete and submit a Kindergarten Waiver.
The online registration is a pre-registration only and students will not be considered enrolled until parents provide the information listed below to the student's assigned school. NOTE: Final registration for pre-registered kindergarten students will be March 2nd, 3rd, and 4th and parents will be required to bring the following information to the student's assigned school in order to formally complete the enrollment of their child.
To prepare for the enrollment process parents should begin collecting documents for proof of residency, secure the child's Social Security Card, obtain a copy of the child's birth certificate, and begin scheduling appointments for physical examinations and immunizations. Click here for more info.
Fayetteville Public Schools: The Fayetteville Public Schools kindergarten registration date for the 2011-2012 school year is Thursday March 31 from 8 am to 6 pm at your child's elementary school. To enroll, your child must be 5 on or before August 1, 2011.
If you need to register your child, bring the following items to the elementary school office:
1. Proof of address (such as a utility bill or rental agreement – not a phone bill)
2. Your child's immunization records
3. Your child's social security card (or a copy of your 1040 form)
4. proof of birthday (state birth certificate)
Your child also needs a physical before he or she starts school.
Any questions you may have can be directed to your child's elementary school.
Summer programs:
First School:  First School, in Fayetteville, offers summer programs. New family registration will be online starting February 14th. The summer and the 2011-2012 registration forms will be posted on this website, www.firstschoolfayetteville.org, at 7:30 a.m. the morning of February 14th.  Available spots will be filled as completed registration forms and registration fees are received by First School. Please Mail completed forms & fees to First School, 695 Calvin St., Fayetteville, AR 72703. They'll also provide tours of the school beginning February 14, 2011 on Mondays-Wednesdays beginning at 10 a.m.  Please call to schedule, 571-4516. Click here to visit the school's website.
Fayetteville's Creative School: Registration for the 2011-2012 school year for all families  – current, former, and new – will be held TODAY, Saturday, February 12, beginning at 7 a.m.
Following are a few important reminders:
1.    Registration begins promptly at 7 on February 12.
2.    Any registration forms received prior to the above date and time will be considered LAST, so please make certain that your form is not submitted before 7:00 a.m. on February 12.
3.    ID numbers are NOT required for any students in order to register.
4.    A $50 registration fee and signed parent/provider contract must be received by Friday, February 18, in order to secure your child's spot.  The parent/provider contract will be sent as an attachment to the e-mail that you will receive upon your successful registration.  The registration fee and contract may be mailed to 57 Colt Square, Fayetteville, AR  72703 or may be delivered in person to the school Monday-Friday 8:00 a.m. – 2:30 p.m.
5.    Registration on February 12 is for all students regardless of whether they currently attend Creative School.
6.    Summer camp registration will begin Saturday, February 12 as well.  You may enroll your child online at fayettevillecreative.com.