Time for our next installment of Savvy Banking, where you'll find great advice for your money questions.
Click here to read the first two Q&As with First National Bank of NWA about saving for college and how to bank from your smartphone.

Today's question is: My husband and I are expecting a new baby and are considering a larger home. How do we find out how much house we can afford?
A: It's amazing how house hunting can be both exhilarating and incredibly stressful all at the same time. One second you're obsessing over the thought of a larger home and all of your Pinterest boards coming to fruition, then suddenly you begin to worry about a higher payment, not to mention moving all of your stuff from your old home.
When considering the purchase of a new home there are several variables to think about. Listed below are a few things to ponder before making the big move:
Do you have a home you will have to sell first?
How much down payment will you have to put toward the new purchase?
What is your budget for monthly house payment?
Budget, budget, budget!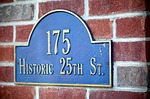 It's important to understand that just because you may qualify for a certain loan size doesn't mean that the payment will fit into your budget. When qualifying you for a loan, mortgage lenders will look at your debt to income ratio which is comprised of how much money you make per month and your monthly debt payments (car, credit cards, student loans, etc…).
Set a budget for your new house payment and stick to it and account for all other monthly expenses.
Remember, your house payment will consist of not only principal and interest but taxes, insurance, PMI and POA fees. Of course your loan amount and interest rate will factor into the bulk of the payment.
Rates and Loan Types
Your interest rate will be determined based on your credit score, down payment, and what loan type you choose. While there are loan options out there that allow for little or no down payment, they might have limitations on what homes you can purchase.
For example, an RD loan will allow you to put zero money down but will restrict you to homes located in RD eligible areas. A FHA loan allows for just 3.5% down payment but has a limit on loan size depending on your area. In my area our max FHA loan size is $271,050. A Conventional loan will be the most flexible in regard to area, condition of home, and loan size. While there are 3% down options for first time home buyers (those individuals that have not owned a home in the past 3 years) most commonly conventional loans will require at least 5% down.
If you are considering a new home and are interested in finding out what you may qualify for you should contact a local mortgage professional to help you understand how all of these items mentioned effect your scenario.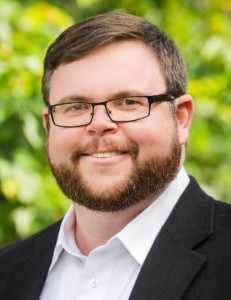 Jason Hedden is a Vice President and Mortgage Manager for First National Bank of NWA. He has 13 years of mortgage experience. Jason is a graduate of the University of Arkansas and is a member of the Rogers Rotary and the NWA Mortgage Bankers Association. Jason and his wife, Suzanna, reside in Cave Springs with their two children.